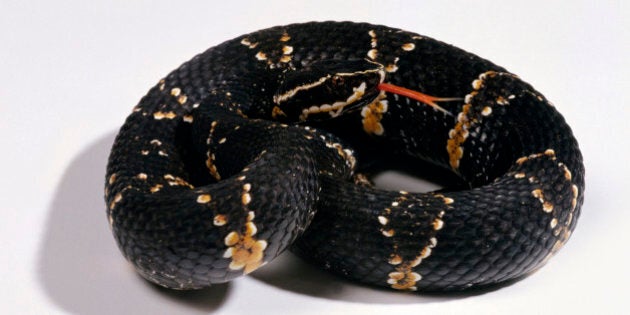 Neighbours and the landlord of a South Langley, B.C. rental property are shocked after conservation officers found two venomous and illegal snakes in the home's basement.
"It could have been death for them," said landlord Angie Semenoff, who doesn't live in the home herself, but says she does check on the property often.
"And [if] I would go in there — it could have been death for me too," she said. "The renters that had rented our suite did not tell us about the dangerous snakes."
The renters had a pair of illegal and highly-venomous vipers, which were seized and destroyed by conservation officers Monday. A bite from one of the snakes could kill a person in a matter of minutes, and a spokesman for the B.C. Conservation Officer Service said the snakes were not being kept in a secure enclosure.
"That really frightened me, that was very scary," Semenoff said.
Across the road, neighbour Al Macintry watched as the officers brought out the dead, bagged snakes. He said is still shaken by the discovery.
"It's a one-way ticket to death," he said.
Macintry and his 3-year-old granddaughter ride their ponies close to the property, and they had no idea that the snakes were there at all.
"This is crazy, it's just irresponsible. It's like leaving an open hole in the ground or a gun loaded out on a table," he said.
"With the warm, dry weather right now, if they did escape, they would be quite apt to be able to move across a short distance like this to our place in a very short period of time and we have little ones here, so you're darn right, it bothers me deeply."
The vipers, a Neuwied's lancehead viper and a Mexican cantil pit viper, are listed as prohibited species under the province's Wildlife Act.
Conservation officers killed them immediately, the service said, because of the threat they posed and because there is no facility in B.C. willing to accept dangerous snakes.
A week ago, 46 reticulated pythons discovered in a Mission, B.C., rental home were similarly destroyed by the B.C. Conservation Officer Service. Reticulated pythons are also banned in B.C. under the controlled alien species regulation.
National awareness about dangerous snakes was heightened earlier this month, after two young boys sleeping at a friend's house in New Brunswick were killed by an African rock python that had escaped its enclosure.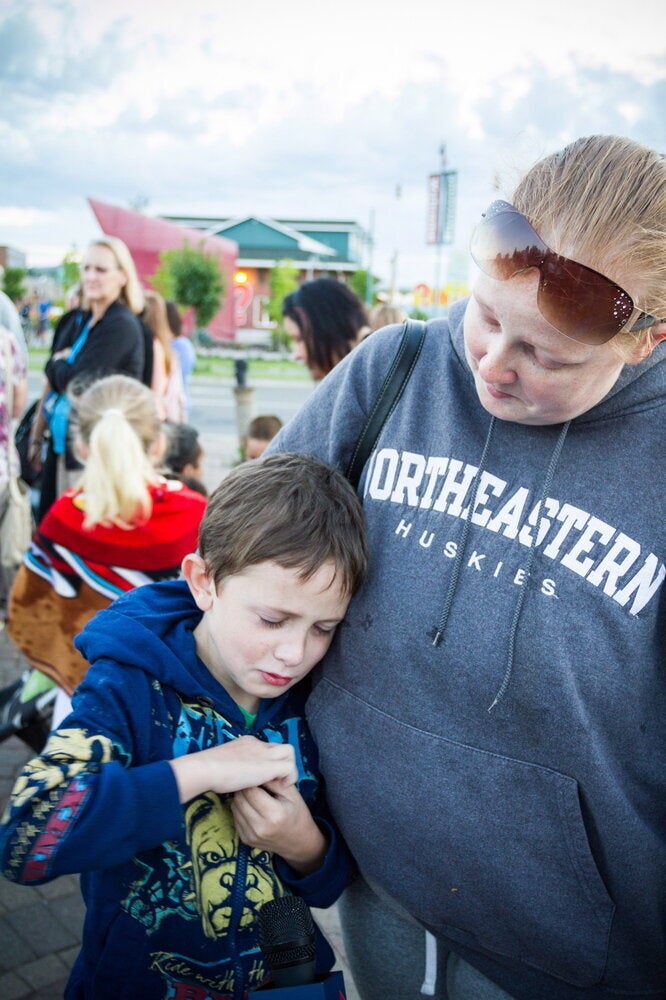 Noah And Connor Barthe Vigil