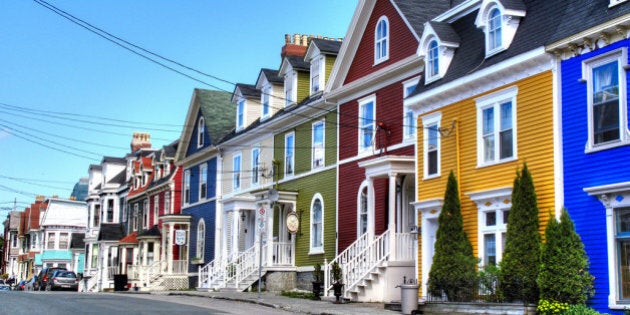 From vibrant blues to jellybean hues, candy-coloured cities offer a welcome respite from dull, lacklustre landscapes all too common in today's concrete jungle.
Escape your greyish surroundings with these postcard-perfect destinations, guaranteed to uplift your mood and make your holiday photos pop a shade above the rest. Cities are more than functional steel structures and concrete walls. They are public spaces that can be creative, cheerful and inspiring, too.
Some cities are colour bombed in their entirely or splattered in specific neighbourhoods. Others, created organically or manufactured. Then there are those celebrated as an ancient practice or as modern beautification. Each city has its own reason for exploding into a rainbow of Skittles. From jewel tones to pale pastels, you will find these cities dipped in dyes throughout their neighbourhoods. Walk through alleys and up the stairs; saunter by shops and around each bend to fully absorb these vivid cityscapes.
Where will you travel for a burst of colour?
10 Of The Most Colourful Cities Around The World. Slideshow text follows for mobile readers: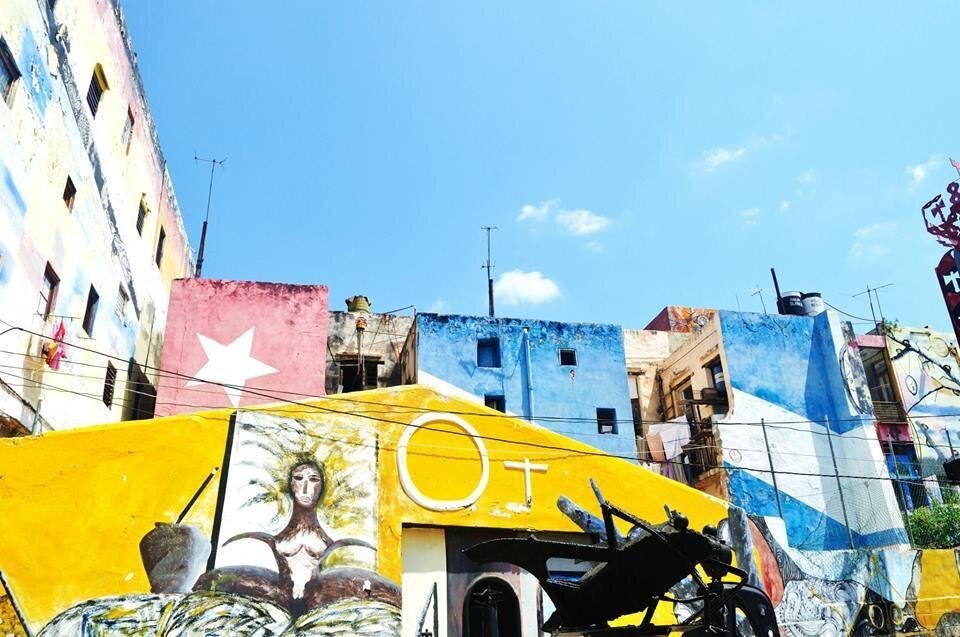 10 Of The Most Colourful Cities Around The World
Known for its bright blue and white dwellings, Chefchaouen is located in the Rif Mountains in northern Morocco, originally founded in the 15th century when Moorish and Jewish exiles settled in the small town after the Spanish Reconquista. The blue-shaded alleys and homes are known to have been part of an old Jewish tradition which many still follow today even though the Jewish population has now dwindled. Today, Chefchaouen is a popular tourist destination drawing European visitors to its blue-hued charm.
A cocktail of colours, crumbling architecture, classic cars, vibrant locals and its passionate music make Havana one of the most colourful cities in the world. In Central Havana, pastel-shaded Spanish homes with arched doorways stand out from the crowd. A short drive away, bursts of bright blues, yellows, reds, greens and blacks are splashed on street walls in the neighborhood of Callejón de Hamel. Vivid murals, painted indoor and outdoor shrines, as well as sculptural pieces dedicated to the Afro-Cuban religion of Santeria document the African history of slaves in Cuba. The vibrancy of Callejon de Hamel comes from artist Salvador Gonzales Escalona.
A popular tourist destination with many forts, palaces and temples, Jodhpur is located in the royal state of Rajasthan and is aptly named the "Blue City" of India with its sky-coloured homes surrounding the Mehrangarh Fort. Located next to the stark landscape of the Thar Desert, Jodhpur is also called the "Sun City" with hot weather year-round which might explain how the blue hue keeps the homes cool in the hot, hot heat.
St. John's, Newfoundland:
Nicknamed "Jellybean Row", St. John's hilly and maze-like downtown is filled with brightly painted Victorian-styled row homes popular with tourists. The project began with a sample block in the 1970s as a way to restore heritage homes and now St. John's has a vibrant heritage district spread across the downtown core.
Celebrated as a Unesco World Heritage Site, a collection of five pastel painted villages on the Italian Riviera -- Vernazza, Monterossa al Mare, Riomaggiore, Corniglia and Manarola -- make up the region of Cinque Terre. Soft pinks, peaches, light greens and pale yellows make up the small village of Manarola. Popular with tourists and celebrities looking for a quiet escape, these villages are perched on a rugged, steep landscape overlooking vistas of the Mediterranean sea.
Originally known as one of the white-splashed towns in the Andalusia region in southern Spain, Júzcar was painted a Smurf-blue in 2011 by Sony Pictures to celebrate the premiere of the cartoon movie. With tourist numbers jumping from a paltry 300 to an astonishing 80,000, the residents of the town declined Sony's offer to repaint it back to white after the movie was completed, voting instead to keep the contrived blues.
La Boca, Buenos Aires, Argentina:
Tango your way through the colourful barrios of Buenos Aires, most notably to the Italian-inspired neighbourhood of La Boca. Make your way to Caminito, La Boca's brightly painted open air museum created by Argentinian artist Benito Quinquela Martin (1890-1977). Buenos Aires is also famously known for its vibrant street art scene spread across the city.
Bo-Kaap, Cape Town, South Africa:
Awashed with lime greens, bright blues, oranges and pinks, Bo-Kaap is a small, colourful district located on Signal Hill in Cape Town, South Africa. This area was traditionally known as the multicultural, working-class Malay Quarter with Southeast Asian and Muslim immigrants living in the area for generations. Each home was painted a bright colour in celebration of the abolition of apartheid.
Burano is an island in the northern Venetian Lagoon and is best known for its lacework and colourful homes where no two places look the same. The colours follow a system and if someone wants to paint their house, they must send a request to the government to be assigned a colour appropriate for their lot. Who knew colour schemes could get so complicated?
Willemstad, Curaçao, Caribbean:
Picture-perfect Willemstad is the capital city of Dutch-influenced Curaçao in the southern Caribbean. It's distinctly noted for its palette of colourful colonial architecture set along the harbour. The yellows, blues, pinks and reds with their white trimmed frames offer a picturesque backdrop set against the Caribbean Sea.