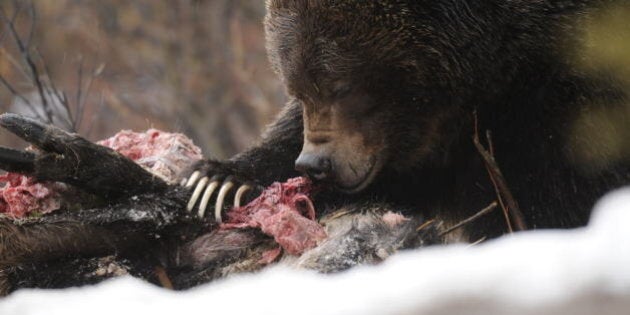 A small black bear met his demise on a popular Banff hiking trail earlier this month, after he was devoured by one of the park's largest grizzlies.
"There's evidence on the site that the black bear was foraging on the edge of the trail, prior to being consumed by this grizzly bear," Steve Michel, a human/wildlife conflict specialist with Banff National Park, told the Calgary Sun.
"It looks like a situation where the black bear was in the wrong place at the wrong time as a much, much larger grizzly bear came by."
Michel told the Outlook it's a situation that probably occurs quite often, but because not all bears are fitted with radio collars it is hard to track where and when they happen.
Michel says the grizzly likely made short work of the small bruin, who, based on paw-size estimates, weighed between 100 and 150 pounds.
"It would have been fairly quick."
The Sundance Canyon area re-opened yesterday.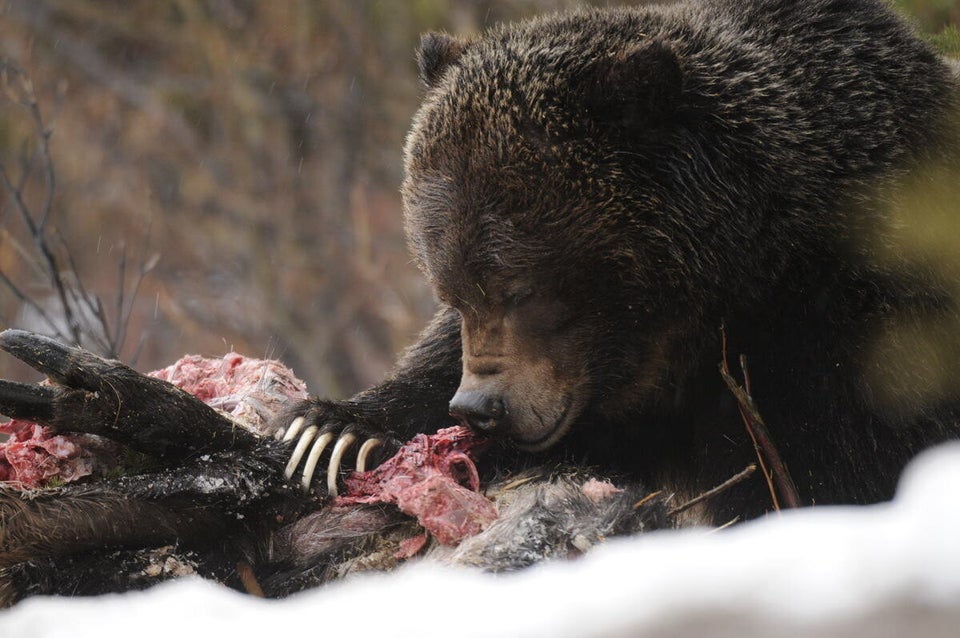 Alberta Grizzly Bears In The Rockies