Jean-Claude Savoie was distressed and pacing outside Reptile Ocean on Aug. 5, when he said four-year-old Noah Barthe and his six-year-old brother Connor were dead, police state in the documents.
Inside, police found the boys' bodies on a mattress in an apartment above the store, where they had been sleeping.
An African rock python kept in the apartment escaped its enclosure, slithered through the ventilation system and asphyxiated the boys, according to autospy reports.
According to the court documents, police executed a search warrant at Reptile Ocean that day to further investigate the deaths and determine whether the enclosure in which the snake was being held was inadequate or defective.
The report describes the python as "enraged" and says Savoie had trouble catching the animal. It coiled around his arm when he succeeded, according to the documents.
The documents also said that ceiling tiles had fallen to the ground and that one of the ventilation pipes was left hanging.
African rock pythons are not permitted in New Brunswick, under the Exotic Wildlife Regulation, the provincial Department of Natural Resources has said.
The only exceptions granted would be for accredited zoos, not for someone to keep an illegal exotic animal as a pet, officials said.
Police found several dead animals stored inside freezers in the Reptile Ocean building, including 17 fly river turtles, two reticulated pythons and a yellow anaconda, according to the court documents.
The Department of Natural Resources also confiscated a wall-mounted trophy of a hawksbill sea turtle, which is a protected species, the documents state.
Twenty-seven illegal animals, including some endangered ones, were also seized. Four of them — large American alligators — had to be euthanized at the site because no zoos were able to accommodate them, officials said.
Reptile Ocean is an unlicensed zoo and pet store, officials have said.
The last permit obtained by Savoie dated back to April 1, 2000, and expired on March 31, 2001, according to the Department of Natural Resources.
Savoie has no previous convictions or criminal record, the court documents say.
Last week, a former employee of Reptile Ocean told a web-based radio program that the snake likely escaped through a gap in the enclosure where a fan had been removed.
The boys' deaths made international headlines and prompted the province to set up a review of wildlife regulations.
Other municipalities and provinces across Canada have also taken a closer look at their exotic animal legislation.
Prime Minister Stephen Harper has said the federal government will see whether it should get involved with stricter exotic pet rules.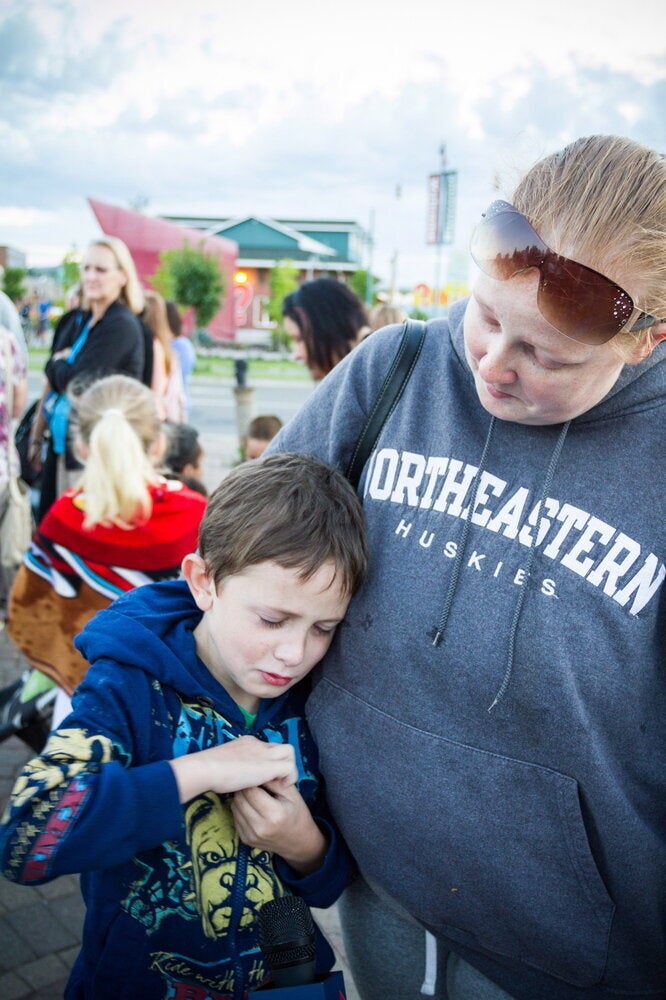 Noah And Connor Barthe Vigil