What was she thinking?
Serena Williams, 31, arrived at the "Late Show with David Letterman" in a too-tight black leather Narcisco Rodriguez number, paired with actually kind of interesting strappy sandals. She might have chosen something more flattering, like Michelle Obama's election night dress by the same designer.
Wearing leather is hard, it's true. Remember who else it didn't quite work out for: Naya Rivera at the Teen Choice Awards. But we're just not sure it's the way to go for a broader, muscular body. Remember the beautiful look Serena rocked a year ago on David Letterman? The colour and cut showed off her toned body perfectly.
Still, her hair looks incredible this time. The soft, silky waves are a welcome contrast to the extensions and weaves that seemed to be ruining her coif in the past. We're also grateful to see her softer, playful side rather than that whole episode when she went crazy on that lineswoman.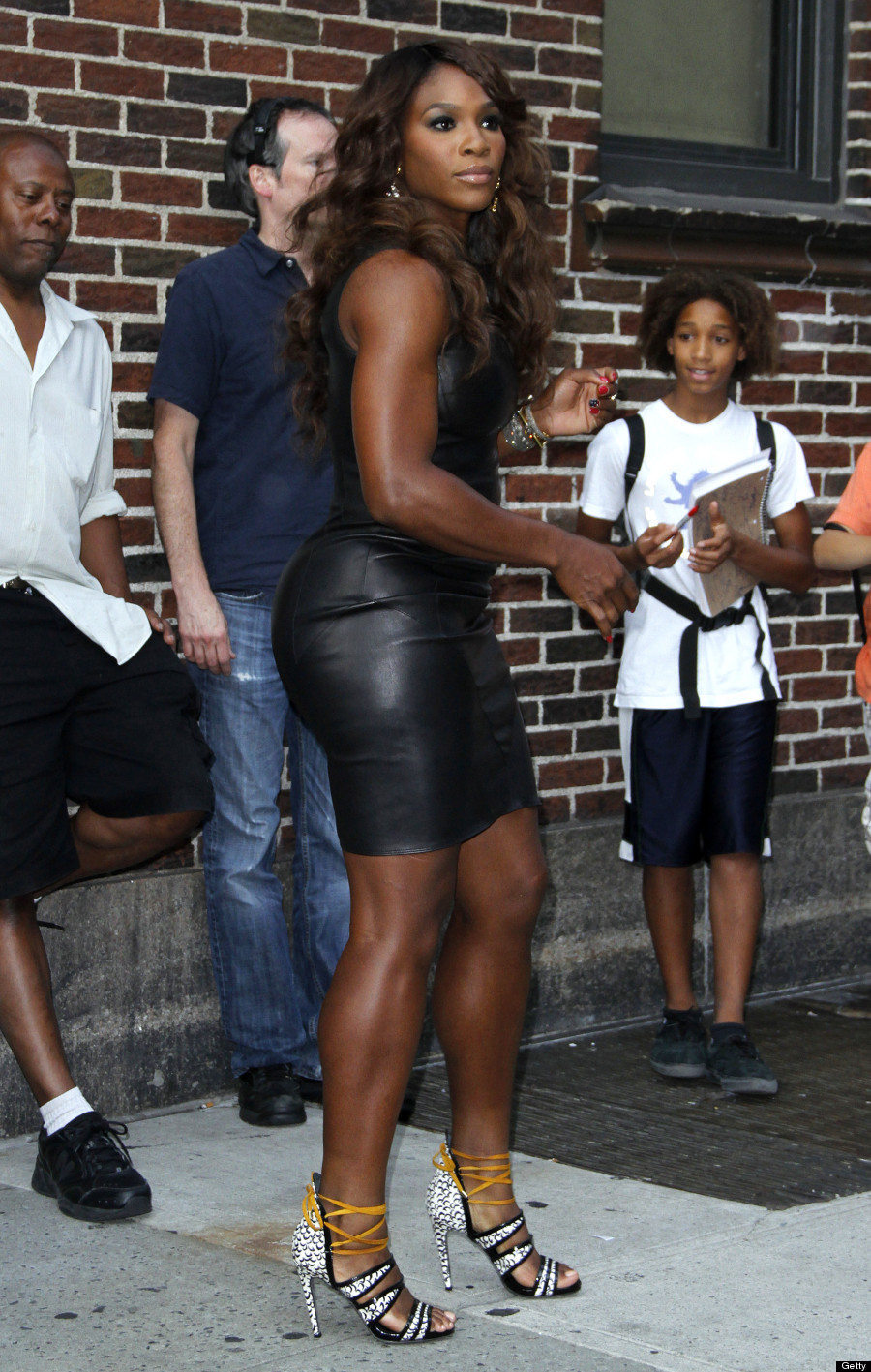 Serena is gorgeous: