Who would have thought that Kelly Kapowski would have grown up, gotten married to someone other than Zack, and had a baby?
That's exactly what Kelly's alter-ego, and real-life counterpart, Tiffani Amber Thiessen has gone and done!
The Tiffani mini-me was the spitting image of her gorgeous mom with matching bangs and the same green eyes. Thiessen, who's married to Harper's dad, actor Brady Smith, coordinated her and her daughter's outfits so that they both wore contrasting but complementing summer colours, with Tiffani in a simple white frock and eye-grabbing blue-and-pink blazer and little Harper in a white-and-green dress with cute gold flats.
We're a bit surprised that the mom isn't sporting the on-trend crop top which she herself arguably started back in her "Saved by the Bell" days. Who are we kidding? Kelly was the Queen of the crop tops!
"I cook a lot at home, which I think a lot of the time when you cook at home you can really know what you put into your body," Tiffani said. "(Also) running around with a kid definitely helps."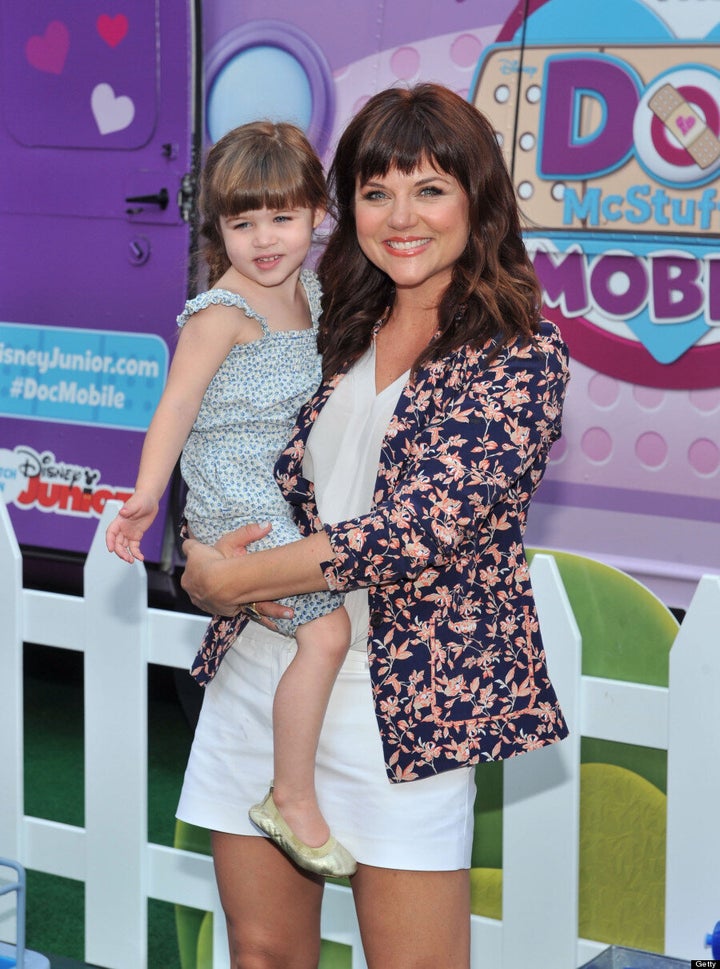 See where the cast is now: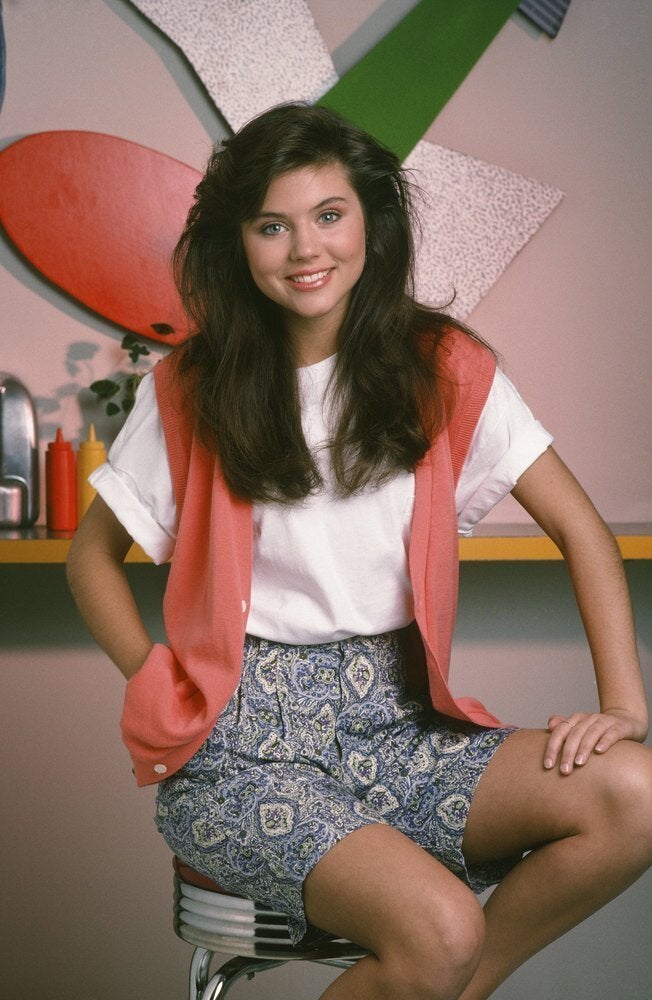 "Saved By The Bell": Where Are They Now?