Celine Dion has put her Florida mansion up for sale.
The location can't be beat: Jupiter Island is a wealthy enclave of some 800 people north of the Miami area, and it has one of the highest per-capita incomes of any town in the U.S. Dion's island neighbours include golf legend Tiger Woods and country singer Alan Jackson.
Story continues below slideshow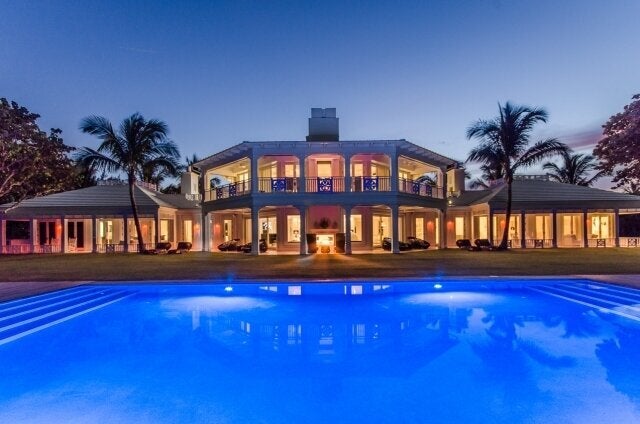 Celine Dion's Jupiter Island Mansion
Dion's house is more like a compound, actually: The main house features five bedrooms and five ensuite bathrooms, but visitors can stay in an eight-bedroom guest house.
There are four other houses on the property: A tennis house complete with a simulated golf range, a beach house and a pool house next to one of the property's three pools.
The main house is a 10,000-square-foot whopper that has its own elevator and guest wing. The master bedroom features two terraces — one with a spa, one with a fireplace. And it's powered through geothermal heating.
"The house was really built for her family before the twins came along, so it's not working as well as planned," Montonaro said. "But Celine plans to have some presence in Florida. She loves it there."
The house is being sold "turnkey," meaning the new owner gets to keep almost all the contents, including furniture, with the exception of Celine's personal effects, the listing states.