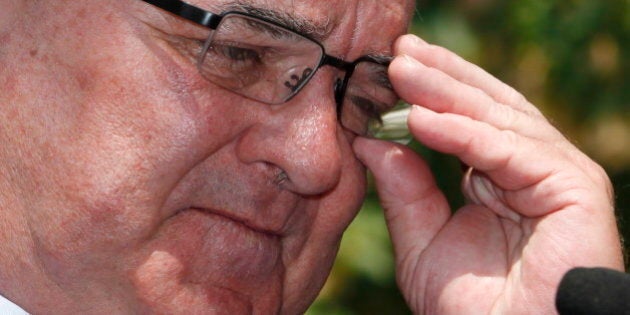 Canada's GDP growth is up, our bonds are rated triple A, the U.S. economy is improving and even the eurozone is in recovery, but Finance Minister Jim Flaherty is still urging caution.
"We live in a tenuous world. It's a difficult world. I know the eurozone had a positive quarter, but I think that's really tentative. The U.S. recovery seems modest at best," he said in an interview with Amanda Lang of CBC's The Lang & O'Leary Exchange.
"Our recovery is solid, but it's modest so we have to be cautious, and we are being cautious in terms of our spending," he said.
Flaherty was speaking after meeting with a group of CEOs, academics and non-profit leaders in Wakefield, Que., an annual tradition for the finance minister and a means for him assess the mood in the business community and hear new ideas. Lang was the only media representative at the meeting.
But there was little new in the budget priorities Flaherty outlined after the meeting. He said the key to giving Canada room to manoeuvre is still balancing the budget.
"First of all, stay the course, which means we have to balance the budget in 2015. We really need to do that in order to have the confidence of Canadian business and to have Canada in the position where we can respond to crises that come from outside Canada," Flaherty told Lang in the video interview Thursday.
"So we were in that position back in 2008 when our great recession started, and we will be in that position again."
Flaherty said he would like the provinces, particularly the eastern provinces, to move more quickly to balance their own budgets and bring down public debt.
He also said he would like to lower taxes.
"We have low taxes, low corporate taxes, which is good. I think I'd like to lower taxes more overall, but we have to at the same time balance the budget," Flaherty said.
Flaherty added that he does not believe it is the right time to stimulate the economy in the hopes of spurring job growth and investment.
"We have to be wary of inflation. I think the Americans are taking a big risk in terms of quantitative easing, so-called. We have not gone down that path in Canada. I don't believe in it. We've had those debates internationally," he said.
The U.S. is keeping its rates low by buying back bonds and mortgage-backed securities in a program that costs $85 billion a month.
Though Flaherty's approach sounds very like the cautious economic plan he has followed over the last two years, the finance minister said he did get some new ideas from the Wakefield confab.
"To hear from CEOs, top people, academics, people from the private sector about what they're concerned about is very helpful to me in preparing the budget for next year," he said.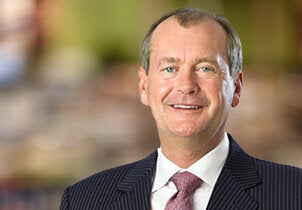 Most Powerful Business People In Canada