Rob Ford arm-wrestled Hulk Hogan Friday and won.
Yes, the embattled mayor of Toronto utterly vanquished the professional wrestling legend, in what many Twitter users jokingly described as the final battle to determine whether crack is stronger than steroids.
Ford has been in need of some good public relations since Gawker and the Toronto Star alleged in May that video exists of Ford smoking what appears to be crack cocaine. Ford has denied the allegations.
Ford seemed to be struggling before suddenly defeating the 14-time world wrestling champion in a roughly 30-second face-off. At times, it seemed almost as if the match was as fake as professional wrestling.
Story continues below slideshow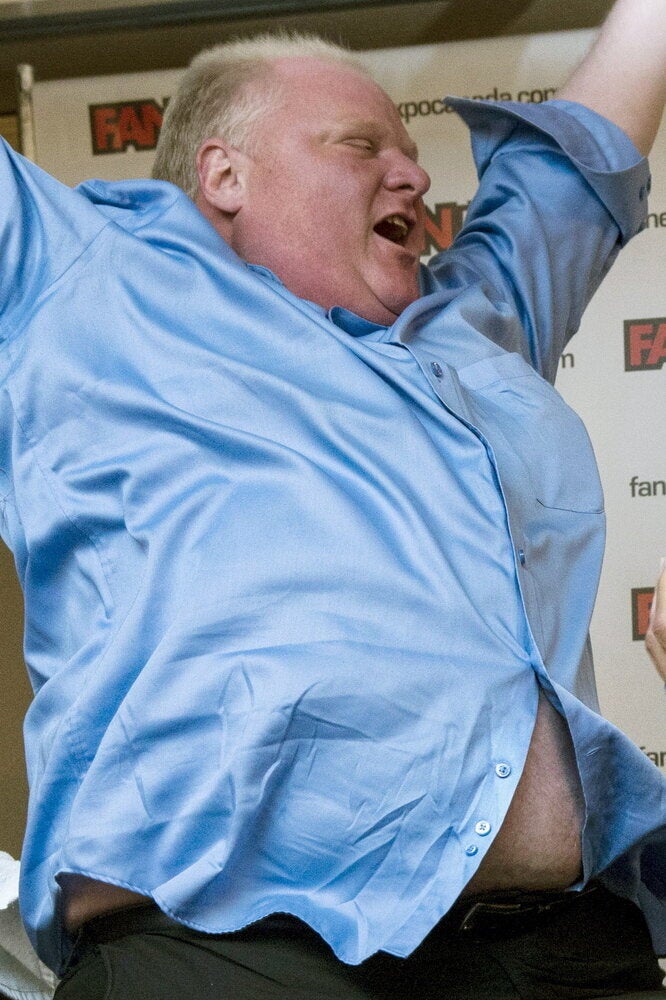 Ford immediately jumped to his feet to celebrate his victory.
The event took place at Fan Expo Canada.
The shirt-ripping wrestler is in Toronto to hold an "uncensored'' question-and-answer session at Fan Expo Friday evening.
Ford has described Hogan as a "good guy,'' and said he's been his hero since he was a "little guy."
The student becomes the teacher. How poetic.
With files from The Canadian Press