We can always count on Lady Gaga for being unpredictable on the red carpet.
The "Applause" singer showed up at the 2013 MTV VMAs not in an egg or in a meat dress (bo-ring!) but in a rather understated yet sexy look that channeled Angelina Jolie's goth ensemble at the 2000 Oscars.
"Mother Monster", as her fans dub her, sported a more laidback look complete with Jolie-esque raven hair, natural makeup and a long black Prabal Gurung dress which wasn't quite as sexy and Angie's Elvira-inspired gown but was definitely not as avant-garde as most of her former outfits (see Kermit jacket).
So, what's going on? Is that really Lady Gaga underneath the nearly makeup-free face and a dress that has an actual sparkly sash tied around it?
Fortunately, we were able to breathe a sigh of relief when the high heel lover got up on stage and changed not once, but a fabulous five times. Now that's the Gaga we know and love.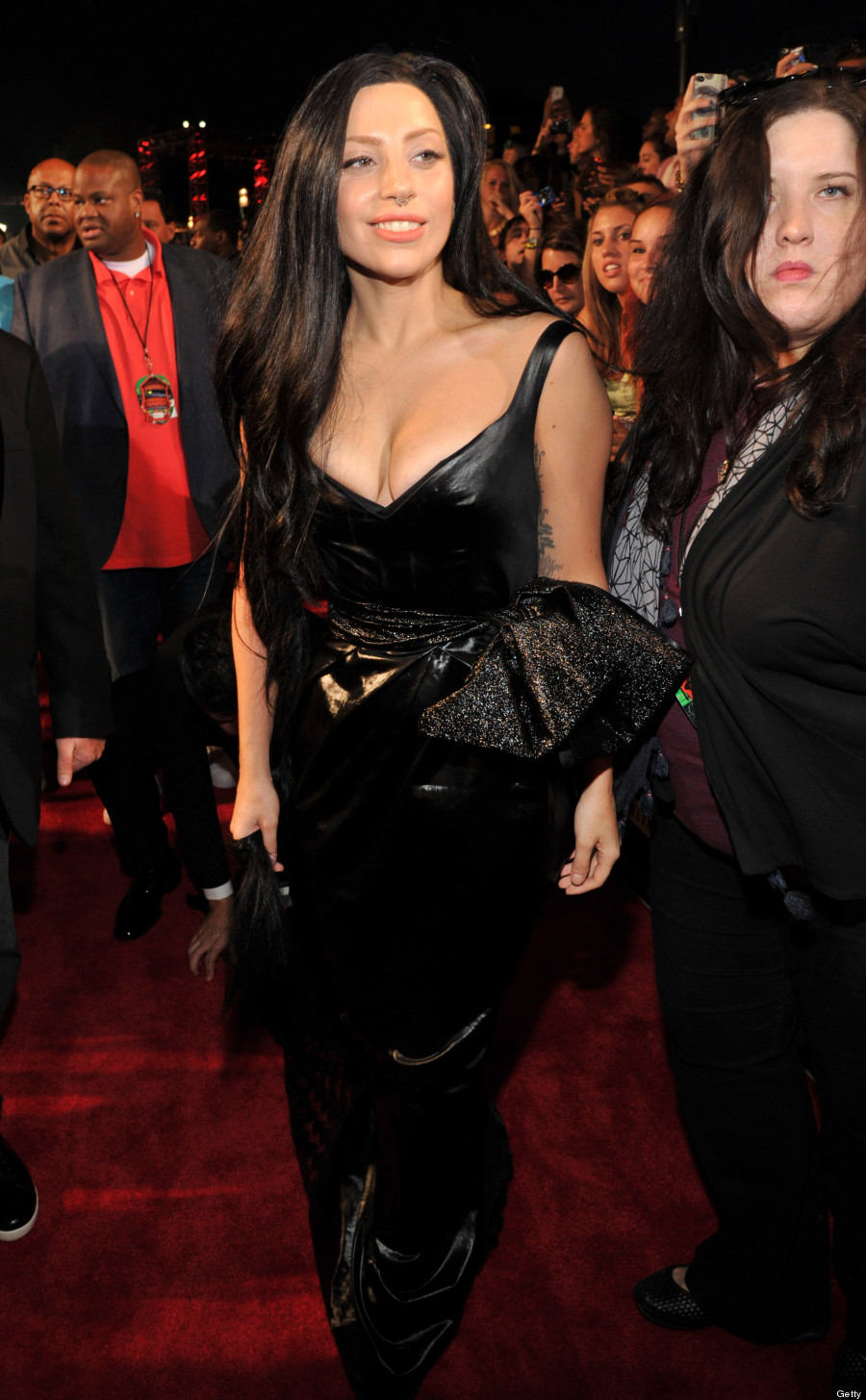 And for comparison...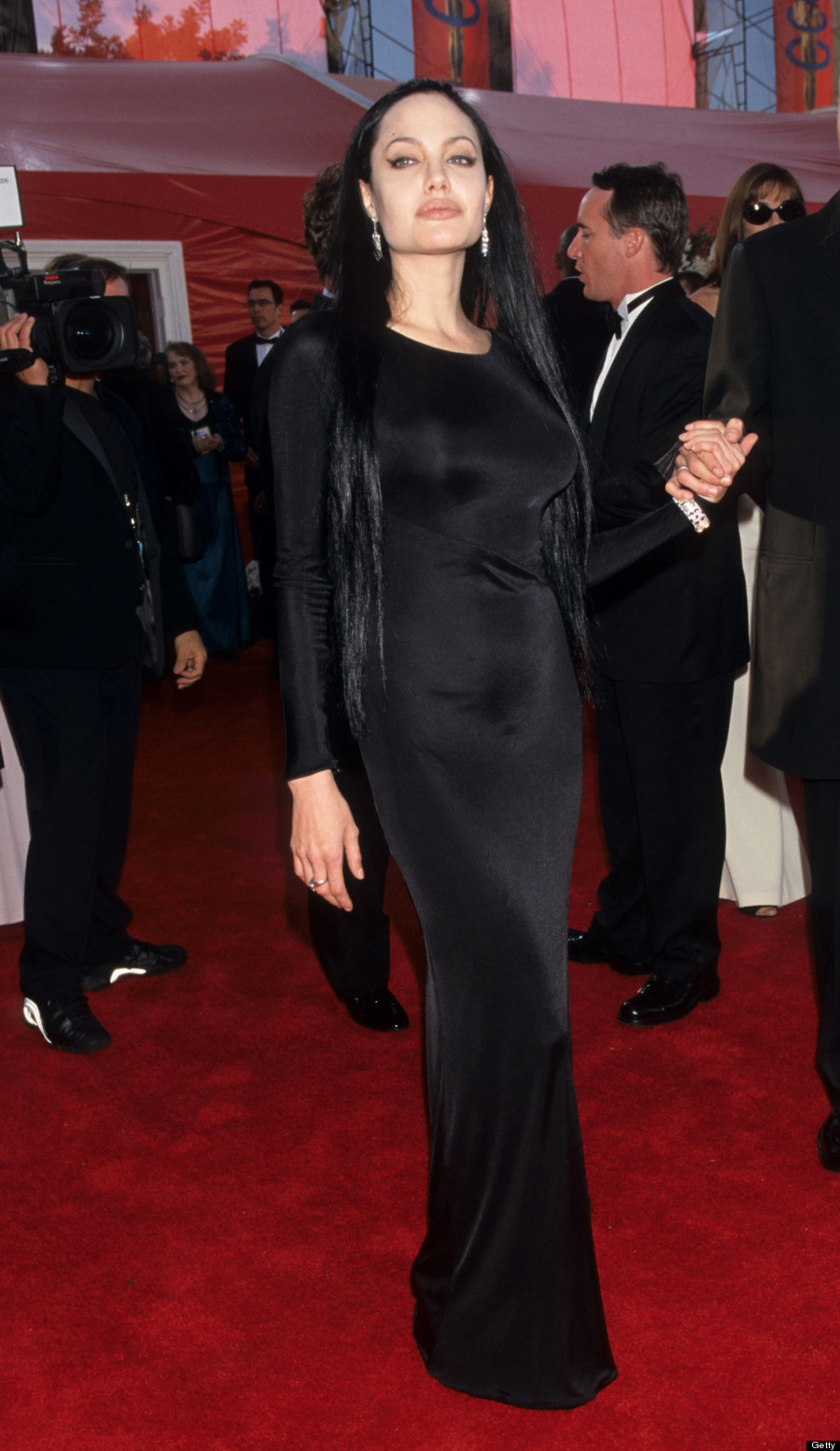 See all the stars on the 2013 VMA red carpet:
2013 MTV Video Music Awards Red Carpet Arrivals