We can't stop Miley Cyrus from twerking on the red carpet.
The "Party in the USA" singer showed off her enviable (and much-documented) dance skills on Sunday night at the 2013 MTV VMAs sans fiancé Liam Hemsworth.
Cyrus rocked her Gwen Stefani-inspired hair buns and a bejeweled Dolce & Gabbana crop top and matching leggings before she made her way inside the Barclays Center and frightened the s**t out of Will Smith's children, Willow and Jaden with her risky performance.
The 20-year-old's high-octane dance number had tongues waving when she stripped down to flesh-toned latex underwear and shook what her momma gave her in front of singer Robin Thicke.
A few celebrities took to Twitter to air their grief with Cyrus' performance, including Mariah Carey's husband Nick Cannon who wrote, "Remind me to never let my kids into showbiz.. Thanks" and actress Jaime King who tweeted, "A certain mortification swells over me when I watch particular performers."
Okay you guys, how is that any different than the time Britney Spears stripped down to her skivvies or when she kissed Madonna?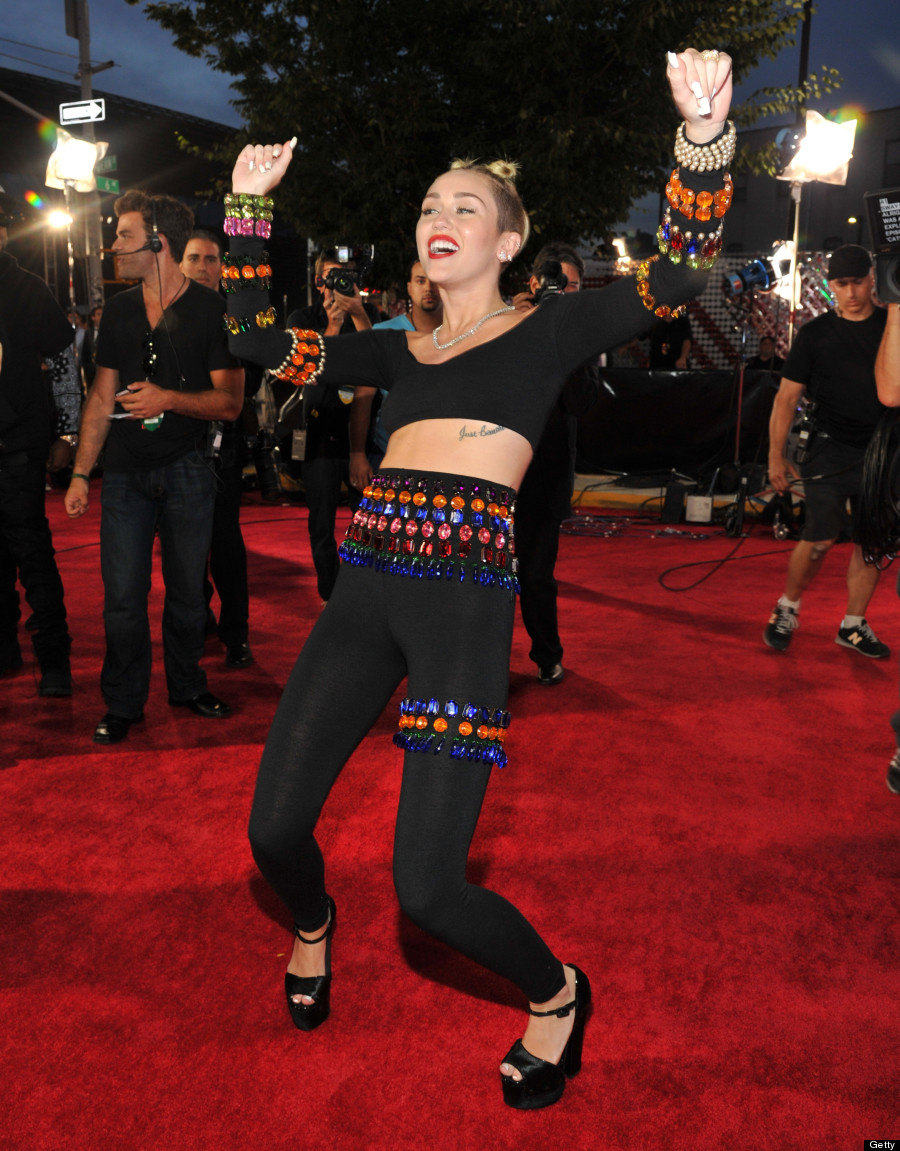 See all the stars on the 2013 VMA red carpet:
2013 MTV Video Music Awards Red Carpet Arrivals