Selena Gomez isn't usually one to hide on the red carpet but that's exactly what she did on Monday.
The "Spring Breakers" star posed with Ethan Hawke, her co-star on their upcoming movie "Getaway," but instead of flaunting her gorgeous Vera Wang mini-dress, Justin Bieber's ex hid her head in her hands.
Why so shy, Selena?
Perhaps the pint-sized star was embarrassed about the kinda hilarious "Getaway" trailer which features a more mature/bad-ass version of Gomez helping Hawke steal a car to save his wife. Or, maybe the "Come and Get It" singer was just fixing her makeup. We could speculate all day!
One thing's for sure; the well-traveled star wasn't afraid to show off her 21-year-old bod (um, did you see her see-through MTV VMAs Versace?) in the show-stopping frock which featured a butterfly peplum, a rose-jacquard bodice and a lace insert at the chest. Rawr!
Now that we're seeing a lot more of Selena (in more ways than one) perhaps we can expect to see some Miley Cyrus-influenced style. After all, the former "Wizards of Waverly Place" star defended Miley's controversial twerking performance at the VMAs on Sunday saying, "I really thought the collaboration with Miley was amazing… Loved [it]."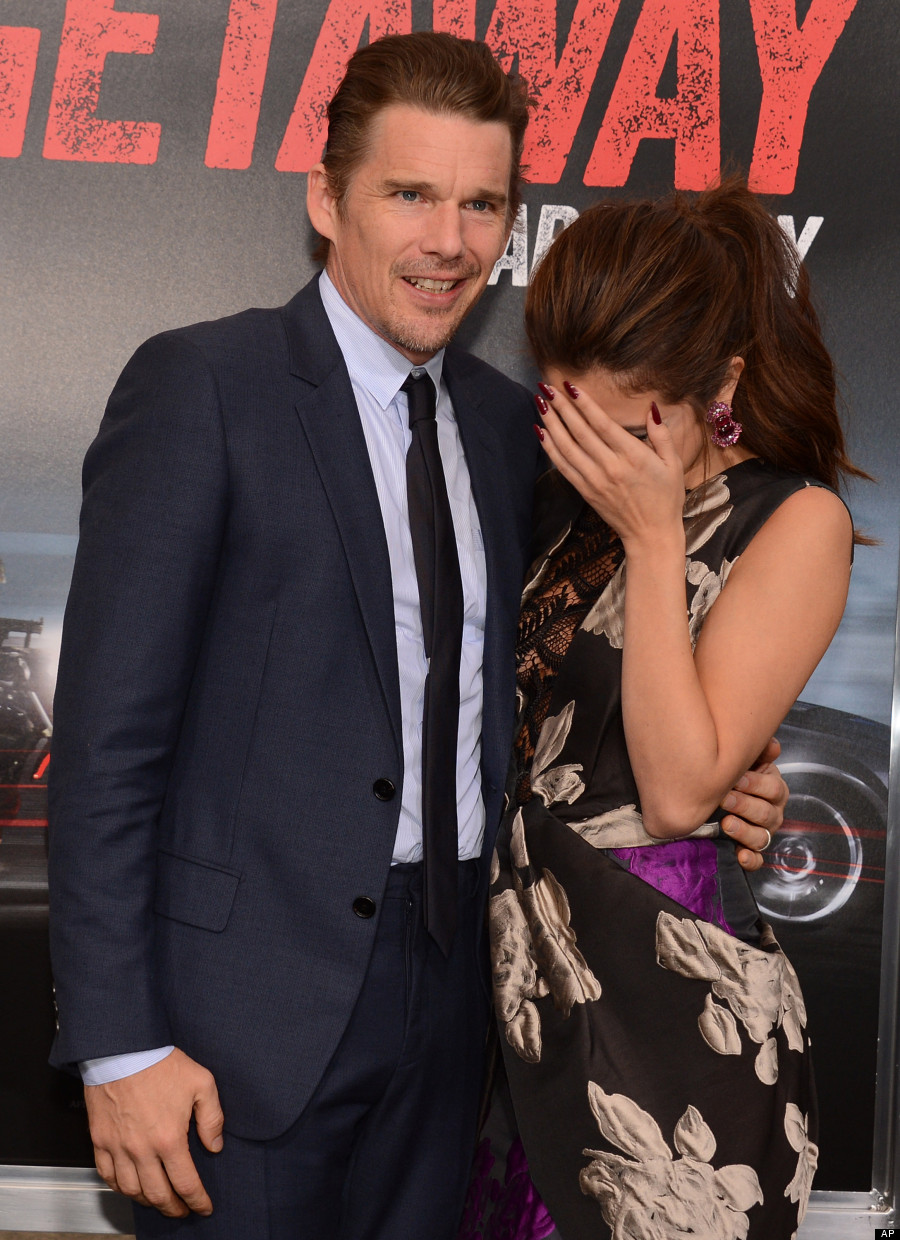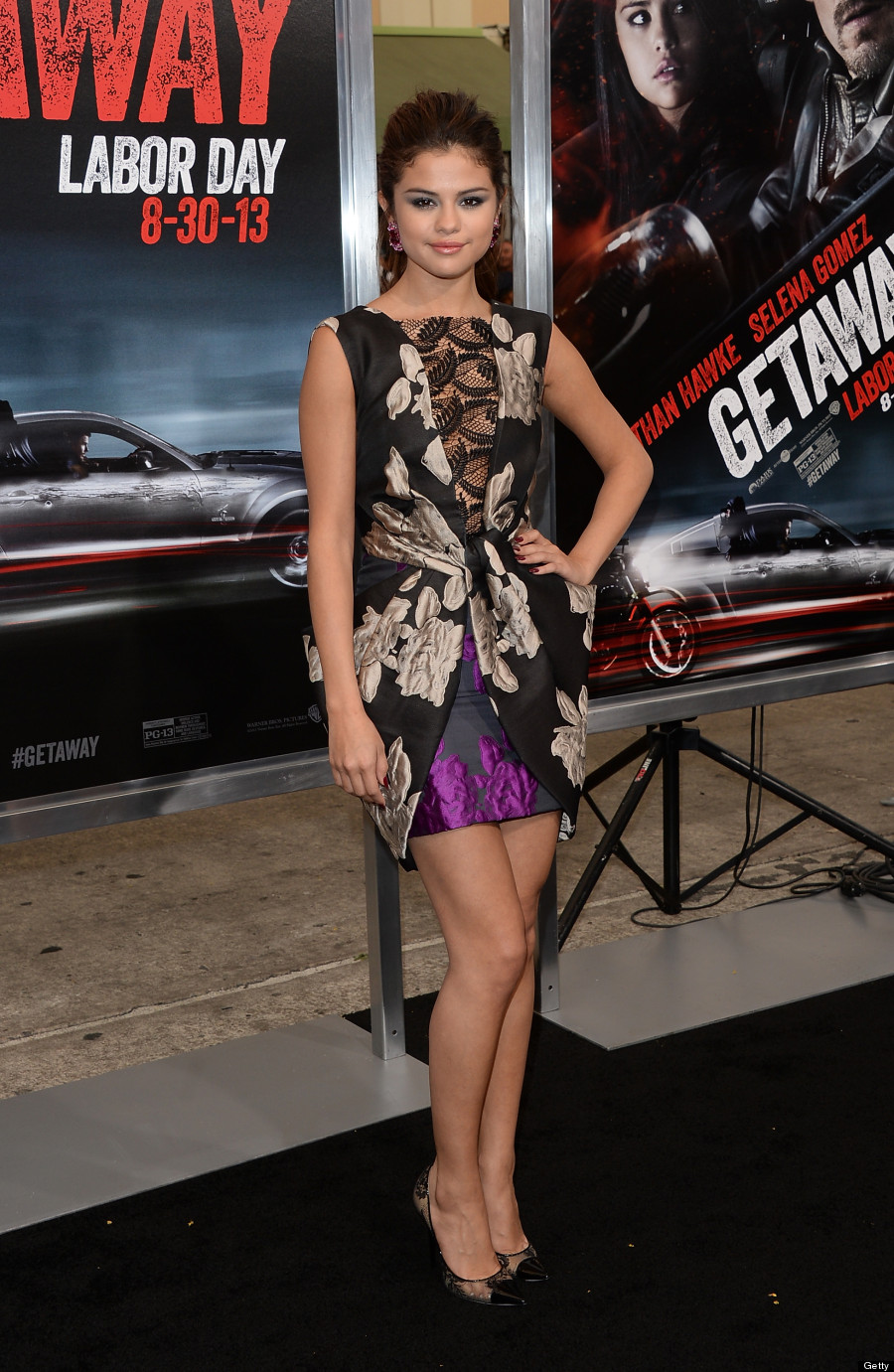 Also on HuffPost