On Monday, a statement by Secretary of State John Kerry stopped just short of saying President Barack Obama was ready to act militarily, yet his closing words suggested it was only a matter of when, not if, the move would be made.
Obama "has also been in close touch with the leaders of our key allies, and the president will be making an informed decision about how to respond to this indiscriminate use of chemical weapons," Kerry said. "But make no mistake: President Obama believes there must be accountability for those who would use the world's most heinous weapons against the world's most vulnerable people."
Two administration officials said the U.S. was expected to make public a more formal determination of chemical weapons use on Tuesday, with an announcement of Obama's response likely to follow quickly. The officials insisted on anonymity because they were not authorized to publicly discuss the internal deliberations.
"The fact that chemical weapons were used on a widespread basis, against innocent civilians, with tragic results is undeniable," White House spokesman Jay Carney told reporters on Monday. "And there is very little doubt in our minds that the Syrian regime is culpable."
The U.S. assessment is based in part on the number of reported victims, the symptoms of those injured or killed and witness accounts.
Assad has denied launching a chemical attack, blaming "terrorists" for the incident.
However, the regime prevented UN inspectors from visiting the site of the Aug. 21 attack until Monday. The team reached the site despite coming under fire from a sniper and was able to speak with survivors and physicians who treated the victims. They also used instruments to try to determine what chemical agent was used.
It's unclear whether Obama would seek authority from the United Nations or Congress before using force. The president has spoken frequently about his preference for taking military action only with international backing, but it is likely Russia and China would block U.S. efforts to authorize action through the UN Security Council.
Kerry on Monday made several veiled warnings to Russia, which has propped up Assad's regime, blocked action against Syria at the UN, and disputed evidence of the government's chemical weapons use.
"Anyone who can claim that an attack of this staggering scale can be contrived or fabricated needs to check their conscience and their own moral compass," Kerry said.
The U.S. State Department on Monday postponed a meeting scheduled for Wednesday in The Hague between senior diplomats from the United States and Russia due to "ongoing consultations" over the chemical weapons attack in Syria.
"We will work with our Russian counterparts to reschedule the meeting," the senior official said, adding that the chemical weapons attack demonstrated the need for a "comprehensive and durable political solution" to end the bloodshed.
In London, British Prime Minister David Cameron spoke on Monday with Russian President Vladimir Putin, the BBC reported. However, Russia maintained its opposition to military action, with its foreign minister appearing to rule out becoming embroiled in any conflict.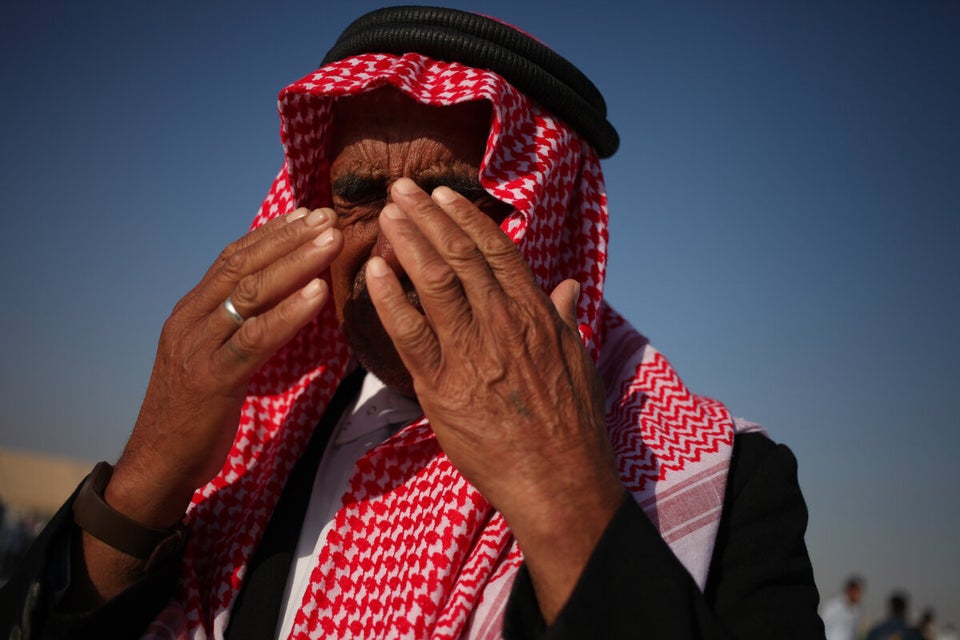 Syria War In August (Warning: Graphic Images)