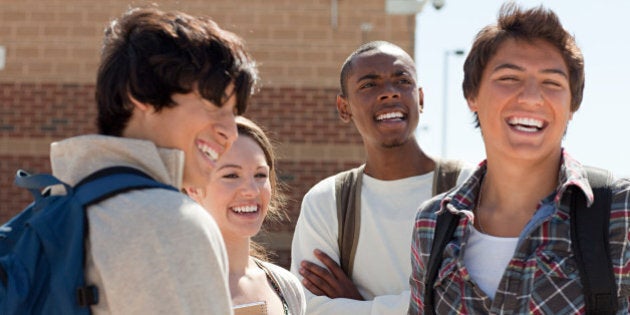 The first day of high school can be a sloppy mix of excitement, social awkwardness and for a lot of us, straight-up fear.
While many tweets were more practical, like don't ignore the kids who sit alone in the cafeteria, don't crowd the hallways in giant groups and never, ever, create the kissing scene from "The Notebook" with your boyfriend or girlfriend in between classes; we also saw a lot of helpful advice on dealing with bullies, jitters and staying true to yourself.
And even if a lot of the tweets were sarcastic, niners: now you know what not to do.
What would you tell your grade nine self? Let us know in the comments below: