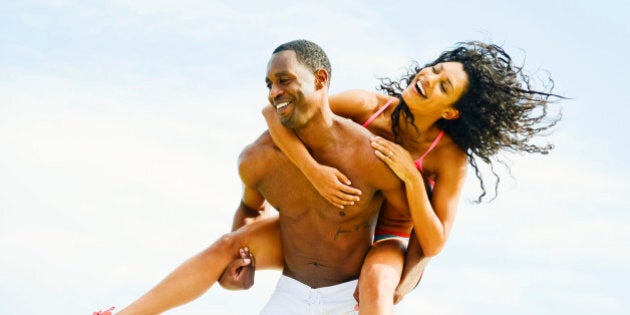 Who said that all dates have to revolve around dinner and a movie? Variety is just as important to dating life as it is to your sex life. So why not bust outside of the box and try something a little different on your next date? Embarking on fun activities together could reap some unexpected rewards: according to an article in Men's Health, fun is the best aphrodisiac. (Sorry, oysters)
We've compiled a list of our top eight activities that will make an impression, and provide the perfect backdrop for some (hopefully) witty and charming conversation.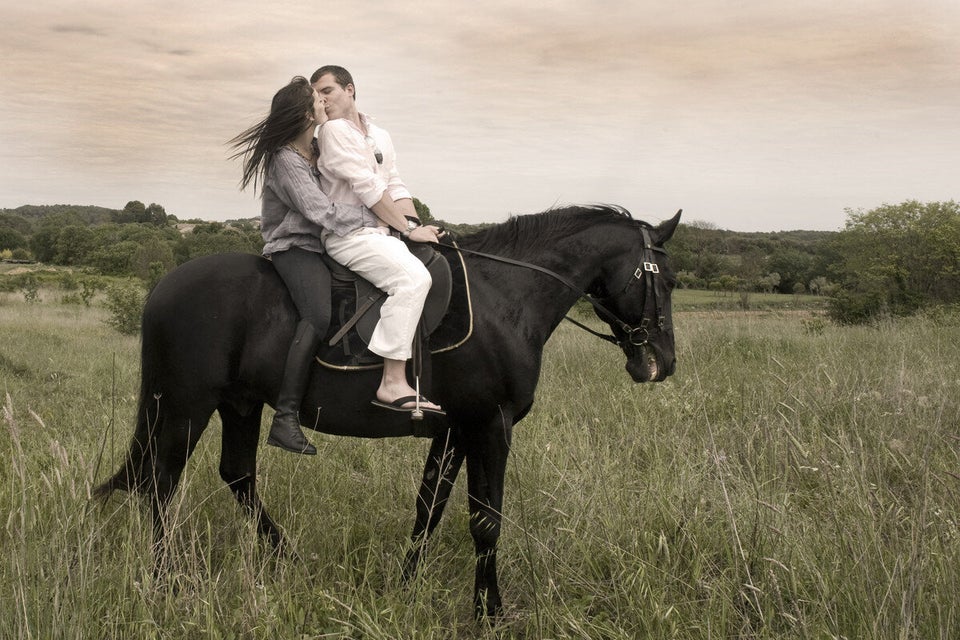 Who can resist a good old-fashioned cowboy or cowgirl? Once you've shown off your riding skills, you can join a guided horseback tour at a guest ranch in Calgary, or embark on a trail ride at a rustic site like Halifax's Isner Stables. Chaps and cowboy hats are optional.
Get in touch with your inner adventurer and give Geocaching a try. It's essentially a global network scavenger hunt and all you need is a GPS-enabled smartphone to get a piece of the action. Geocaches can be hidden in busy city areas, or up trees in public parks. The two of you will be working together to find your geocache and the prizes inside (while hopefully forging a connection along the way). And if you find a truly out-of-the-way cache, you may find yourselves with plenty of privacy for your "celebration."
This is your chance to enjoy the only legal opportunity to show off your body in public. Once you're done strutting and tanning, take up some water sports! From paddle-boarding at Toronto's Cherry Beach, to playing beach volleyball at English Bay in Vancouver, to kayaking at Birch Cove Beach in Dartmouth.
Even If you're both beginners, you can always sign up for a lesson at a local rock climbing gym, like Cliffhanger in Vancouver or Allez Up in Montreal. Easing each other's nerves is a great way to break the ice. Knowing that you've got each other's backs as you dangle above the ground is a great way to build trust, and upper-body strength is ALWAYS hot. And hey, the view won't be half-bad either.
It takes some courage to sweat and struggle in front of someone you're trying to impress, but it might be the perfect date option for those with busy schedules. Take a partner yoga class, spot each other during your regular workouts, or just go for a run. Who knows, it may not be the only time you two get sweaty and active that day. Now hit the showers!
Go biking somewhere scenic, like wine country. In Ontario's Niagara Region, you can sign up for a cycling excursion that will take you past the beautiful Niagara River and through the sprawling vineyards. Get your legs working and take in the open air together. The best part? You can sample fine local wines along the way… and there should be plenty of open fields where you two can lie down and "take a break."
Learn culinary techniques from some of Quebec's top chefs at Montreal's La Guilde Culinaire, or try out innovative new recipes at Bonne Cuisine in Halifax. Cooking together allows you to work as a team, shows off your chemistry, and gives you both an excuse to have your next date in a more private setting. Once you've proven how well you work together in the kitchen, try seeing if it transfers to the bedroom.
A good date partner can keep things fun and sexy even when the activity is as laid-back as bowling. Mix it up a bit by trying a glow-in-the-dark bowling night at an alley like Vancouver's Grandview Lanes or Toronto's Playtime Bowl. Take the opportunity to correct their stance and do your best to make bowling shoes as sexy as possible. Keep things casual and let your personalities play off each other, and maybe you can strike out without…striking out. Also, nobody will hold it against you if you caress a ball or two.