You just never know what to expect from Cate Blanchett on the red carpet.
The Armani spokesmodel showed off her love for controversial outfits in a spider web dress at the Parisian premiere of Woody Allen's new flick "Blue Jasmine" on Tuesday.
The black-and-nude Christopher Kane frock featured Halloween-esque cobwebs which looked like they were inching up the 44-year-old's body and an asymmetrical tulle skirt which made the ensemble look a bit off-kilter. (Perhaps that was the point.)
Although this dress isn't our favourite Cate look (and trust us, we have many, many favs to choose from), we have to give props to the Aussie for bending the fashion rulebook.
All that's missing is a spider!
With the buzz that is building around "Blue Jasmine," we are going to predict that the actress, who calls herself "peculiar-looking," will attend many award seasons in her signature risky gowns.
Love ya, Cate!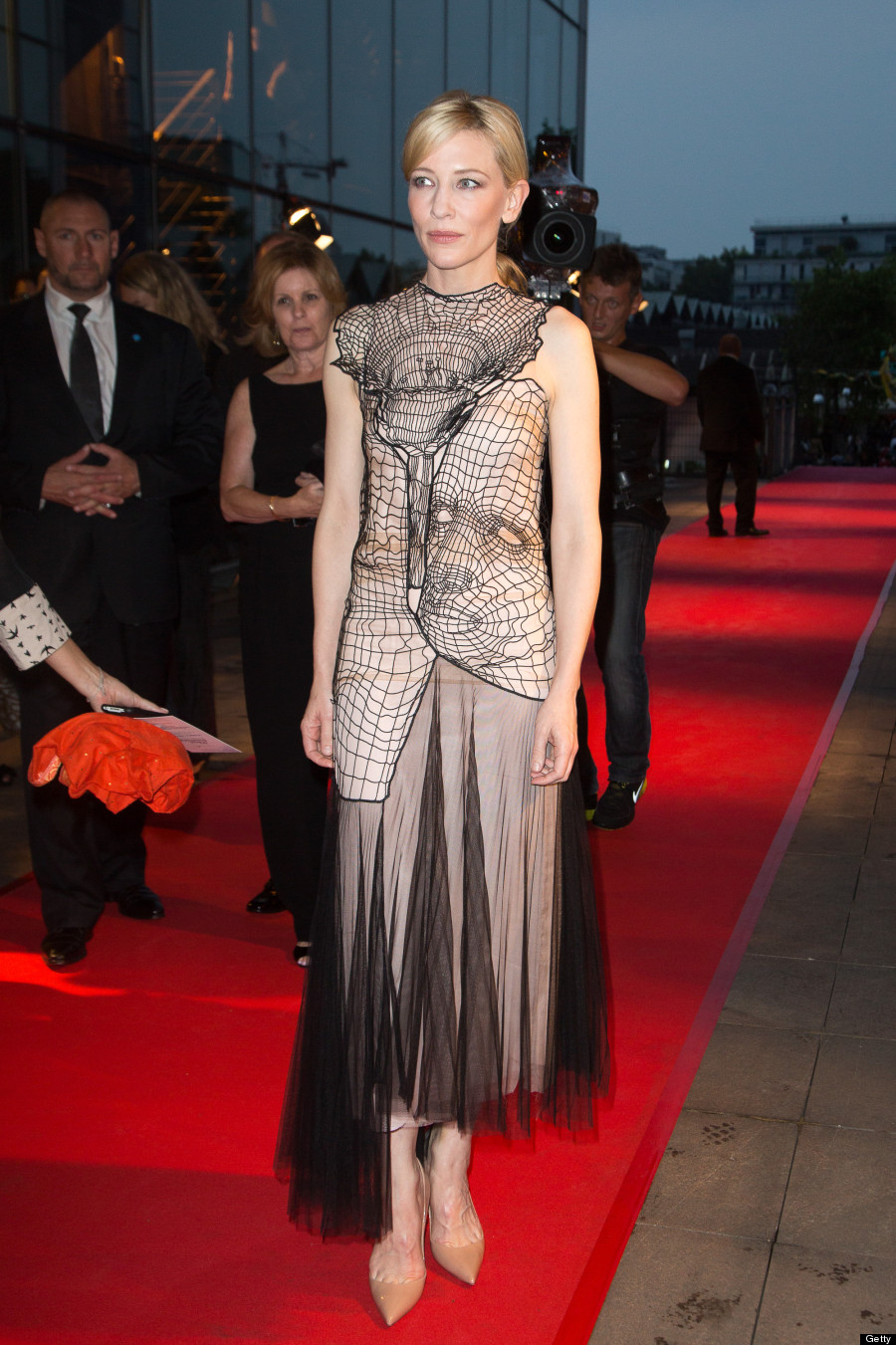 See the luminous star through the years: