Tsk tsk, Lady Gaga, where are your manners?
The saucy singer was seen leaving her hotel and stopping by a restaurant in London sans shirt on Tuesday but at least she remembered to wear a lacy pink bra! Question: Are restaurants allowed to serve patrons when they're just in their undergarments?
But Gaga doesn't conform to convention! The "Applause" singer won't play by the rulebook when it comes to her personal style which is why we're not surprised to see the woman who wore a sea shell bikini at the 2013 MTV VMAs and a sheer bubble outfit on the street sport a bra and shiny black dungarees while ordering takeout. Oh, and let's not forget the sea shells in her wild mermaid 'updo!
The 27-year-old has been keeping ahead of the crop top trend by donning bras as shirts; take the sheer Atelier Versace jumpsuit she wore after the VMAs on Sunday or the black lace bra she wore while tearing up NYC with photographer Terry Richardson.
Let's face it: Lady Gaga and her boobs aren't going anywhere, anytime soon.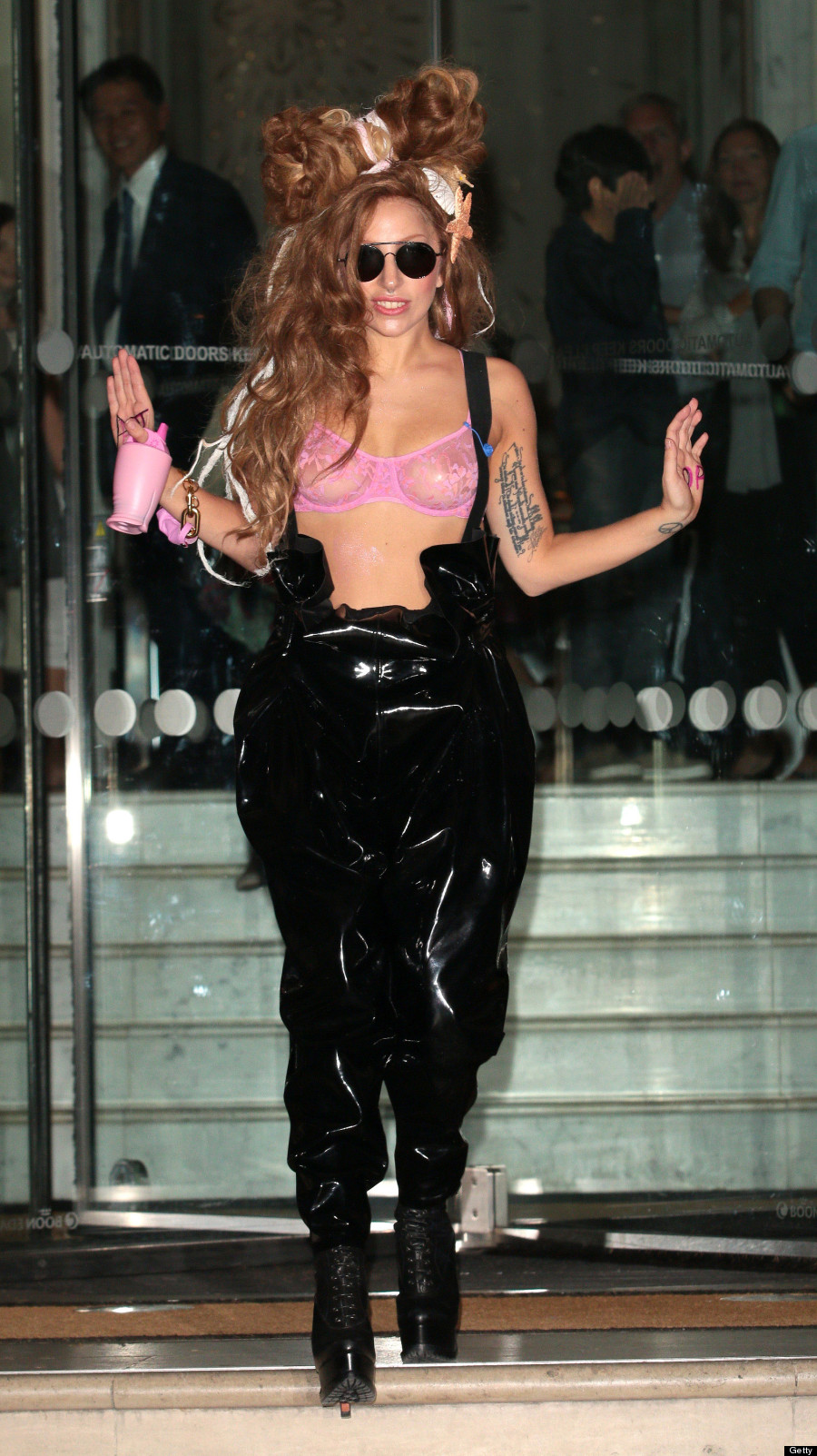 She's always gone for the shock value:
Lady Gaga Style Evolution