Lena Dunham has ditched Hannah Horvath, at least in the latest issue of Marie Claire UK.
The "Girls" star looks gorgeous and glamorous on the cover of her first fashion magazine (congrats Lena!) and in a shoot which trades in her usual cute cardigans and skin-baring dresses for flirty frocks, sheer polka dots and cozy sweaters.
The 27-year-old also rocks her iconic shag, which has been styled with the tips standing up to create a more ethereal look.
Despite the beautiful photos, Dunham tells the magazine that she realizes some people may not like the issue:
"I'm not saying I am a great candidate for the cover of a fashion magazine. But I do love clothes. People are always surprised to hear that - they think I walk around in a washcloth or something."

"I do think it takes fashion magazines a minute to be comfortable with variations of any kind. Adele is one of the most beautiful women in the world, but every time I see her on the cover, it's like a crop of her face and it's just so boring at this point. It's such a boring conversation."
All we know is that the "Tiny Furniture" star is anything but boring.
Dunham, who is dating Fun guitarist Jack Antonoff, has been stepping up her style game recently sporting sleek mod looks, printed Reed Krakoff minis and Angelina Jolie-worthy gowns. Even Dunham's "Girls" character is reflecting Lena's evolving taste in clothes!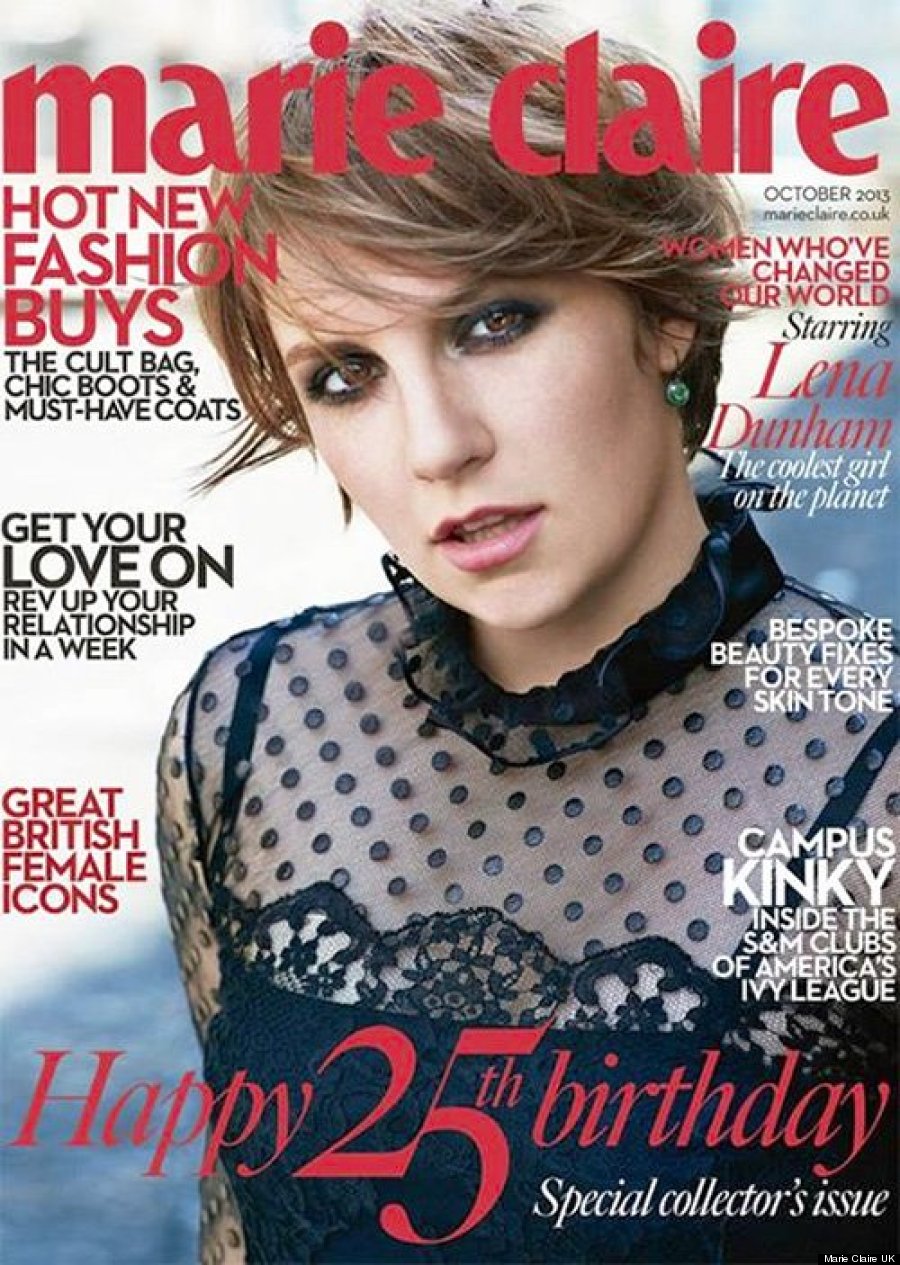 Work it, girl: