Getty
That was quick!
The Duchess of Cambridge got back to work just five weeks after giving birth to Prince George and she looks fantastic!
Kate Middleton made her first post-royal baby public appearance on Friday on the island of Anglesey where the couple live for the start of a 135 mile race, appropriately called "Ring O'Fire."
Husband Prince William joined his wife to officially start the marathon and luckily, the new parents weren't expected to compete in the race!
Not that Duchess Kate couldn't have run her heart out but the smiling mum's outfit probably wasn't marathon-appropriate. Middleton sported a fetching green blazer over a cute print Zara top (which is sold out, natch), black skinny jeans and her trademark L.K. Bennett wedges. And is it just us or is Kate's hair getting longer? Those naturally curly dark locks looked super glam as the wind tousled her hair.
The Princess has only been spotted once since she posed for the official portrait with Will, Prince George and their two dogs last Monday; just a few days ago, the gorgeous brunette was seen shopping for groceries for her growing family wearing a cute striped top, skinny jeans and flats.
Kate and William are leaving their home at the end of the month once the Prince's posting as an RAF search and rescue helicopter pilot comes to an end. Mum and Dad are expected to return to London to live in an apartment in Kensington Palace.
We can't wait to see Prince George join his royal parents for their official duties!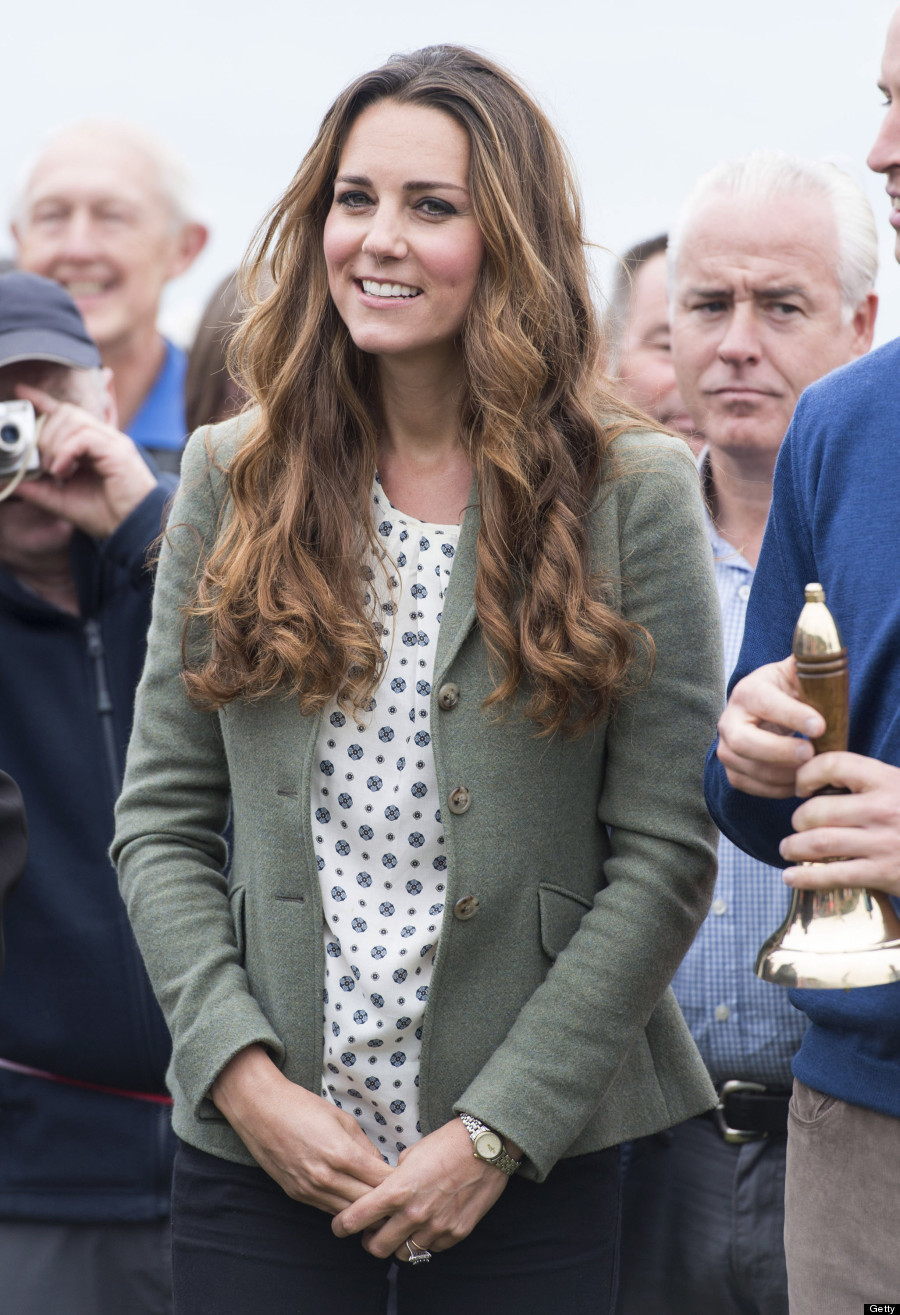 She's so cute!
Photo gallery

Kate Middleton

See Gallery