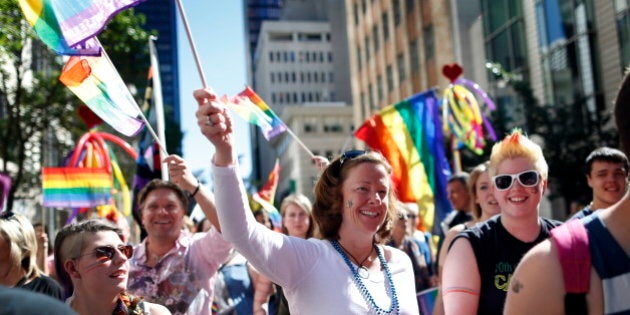 Thousands of Calgarians came together to celebrate Pride Parade in the city's downtown on Sunday.
Part of week-long celebrations to promote equality and acceptance of Calgary's LGBTQA community, the parade's attendees included Olympians Samuel Edney, Shannon Rempel and Denny Morrison and Calgary's Mayor Naheed Nenshi.
Alison Redford also became the first Alberta premier to march in a gay pride parade, when she acted as grand marshal for Calgary's event on Sunday.
"It was a colourful, fun afternoon and an event that reminds us how open, welcoming and dynamic is our great province," she added.
Story continues after slideshow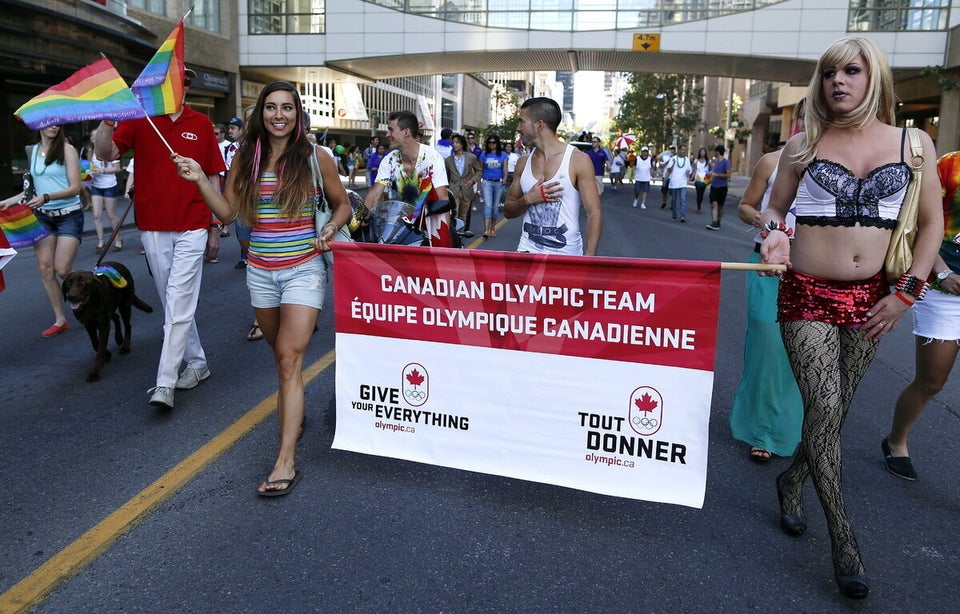 LOOK: Calgary Pride Parade 2013
Redford was also the first Alberta premier to participate in Edmonton's gay pride festival when she spoke after the parade in June 2012.
Kathleen Wynne, Canada's first openly gay provincial leader, made history earlier this year when she became the first sitting Ontario premier to march in the Toronto pride parade.
With files from The Canadian Press