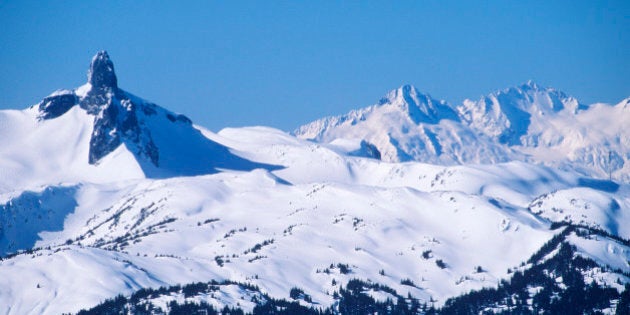 B.C. isn't just beautiful, it boasts natural wonders that are bound to take your breath away.
Just think about Cathedral Grove, with its majestic, towering 800-year-old trees. One of them measures nine metres in circumference.
Located about 25 kilometres west of Qualicum Beach, it can be accessed off a section of the Alberni Highway that runs through MacMillan Provincial Park. If you're Tofino-bound, be sure to make a stop here.
Drumheller, Alberta may have Canada's biggest collection of dinosaur fossils, but B.C. has its own prehistoric past. The Burgess Shale is an area in Yoho National Park where paleontologists have found trilobite fossils that date from long before T-Rex roamed the Earth.
It stands 440 metres high (Niagara Falls is only 51 metres high) and is most impressive during the spring runoff and the early summer. But there's no easy way to see it unless you're willing to hike 16 kilometres.
Haida Gwaii is B.C.'s jewel, with its unique plants and animals such as the dusky shrew, the ermine and the pine marten. The region's black bear population also has bigger jaws and teeth than their cousins on B.C.'s mainland.
Check out our slideshow of B.C.'s natural wonders. The story continues below.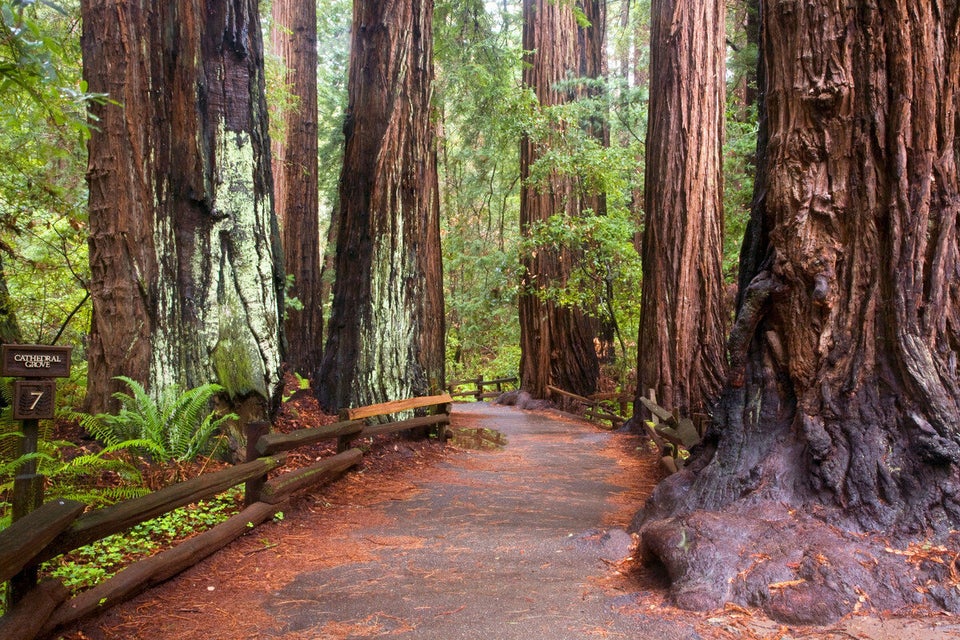 Natural Wonders Of British Columbia
Cathedral Grove: Macmillan Provincial Park is home to this unique forest with trees that have stood for more than 800 years. Tourists can follow an easy trail in and around enormous Douglas firs that measure up to nine metres in circumference.
Black Tusk: This extinct volcano is one of the most identifiable features of Garibaldi Provincial Park. The Squamish people call it the "seat of thunder," a mountain where the legendary thunderbird perched and is said to have been turned black by the bird's lightning.
Burgess Shale: A fossil field in Yoho National Park where scientists have found trilobites that date back as far as 505 million years. Discoveries on the site can be found in the Smithsonian.
Leanchoil Hoodoos: Yoho National Park is also home to these strange structures that look like smaller versions of the tall, layered rocks you find in the Utah desert. They form when sedimentary rock erodes beneath harder stone.
Clayoquot Sound: There are few places in B.C. more serene than Clayoquot Sound, 2,600 square kilometres of rainforest and inlets that include old growth forests, salmon spawning habitat and rare plant species. The area is so important to environmentalists that it has been declared a UNESCO Biosphere Reserve, a designation that limits resource activity.
Della Falls: This towering waterfall in Strathcona Provincial Park has been called the tallest in Canada, although that title has been disputed. It stands 440 metres high and is accessible only by a 16-kilometre hike.
Haida Gwaii: This string of islands off B.C.'s northwest coast is notable for its diversity of plant and animal species, some of which can't be found anywhere else. Humpback whales, orcas, dolphins, puffins and many more animals have been spotted in the region.
Glaciers: These vast ice fields feed water to several major rivers that flow into hydroelectric dams, providing residents with their electricity. And they're simply stunning. The Klinaklini Glacier is B.C.'s largest at 470 square kilometres.