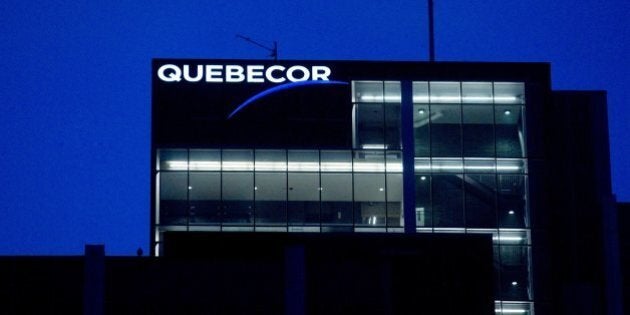 Quebecor just lost a regulatory battle over "mandatory carriage" for its Sun News Network, but the regulations on an upcoming wireless spectrum auction could be much more favourable to the media giant.
"If Verizon doesn't show up, [Quebecor is] actually in a very strong position to buy a block of spectrum that will not be very expensive," Maher Yaghi, an analyst at Desjardins Securities, told Bloomberg. "Wireless is currently providing them with a nice growth platform."
Since it launched wireless services in 2010, Videotron Mobile has built a subscriber base in Quebec of more than 450,000, Bloomberg reported, with the number of subscribers jumping 30 per cent in just the past year.
The government's auction of the coveted 700-mHz range of wireless spectrum begins later this month, with a deadline for bidders' deposits.
Under the rules designed to help new wireless entrants, the big three telecoms — Bell, Rogers and Telus — are allowed to bid on one of four available blocks of spectrum, while smaller and new entrants such as Quebecor would be able to bid on two blocks.
Analysts say that gives Quebecor a decent shot at winning one of the four blocks, especially since they could be up against Canada's cash-strapped and struggling small wireless companies — Mobilicity, Public Mobile and Wind.
At this point, it's unclear whether the small wireless companies will even participate in the spectrum auction. Wind CEO Anthony Lacavera and others have hinted that, even with the ability to bid on more spectrum than the big players, the small companies may not have the wherewithal to compete against the big players.
Story continues below slideshow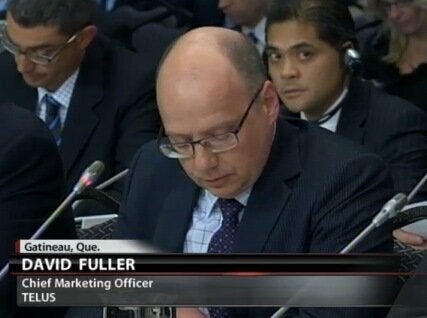 Most Memorable Quotes From The Wireless War
With Verizon out of the game, that leaves the field potentially open to one of Canada's regional wireless operators, and Quebecor's Videotron — which so far operates only in Quebec — is a leading candidate.
The news that Verizon isn't interested in the Canadian market hasn't stopped the campaign the big three telcos launched this summer to pressure the government into changing the spectrum auction rules.
Tech law expert Michael Geist disagreed with that assessment, noting in a blog post Tuesday that "companies like Telus applauded the government when the spectrum rules were first released in 2012 and it was only after Verizon indicated its potential interest in entering the market that the rules were characterized as loopholes and unfair."