Scarlett Johansson, we've missed you!
The beautiful blond lit up the 2013 Venice Film Festival at the premiere of her upcoming film "Under the Skin" on Tuesday wearing a heart-stopping black Versace gown which put the little in little black dress.
Ryan Reynolds' ex-wife poured her famous curves into the off-the-shoulder frock which featured a (literally) breathtaking bodice, sequined arm embellishments and a gathered detail at the hip. Talk about sexy with a capital S.
But that's not all the 28-year-old "Lost in Translation" star wore; ScarJo sparkled in a dazzling pink-and-green diamond Bulgari High Jewellery necklace which almost took our full attention away from the husky voice actress' pouty lips.
The Broadway babe was making headlines on Tuesday just as the teaser trailer for "Under the Skin" was released. The clip features Johansson as a "sexy space alien" in a short dark wig wearing only black underwear and blood red lipstick.
The film, directed by Jonathan Glazer, has been getting rave reviews from critics in Venice, who have singled out Scarlett's performances as one of her best.
Luckily for those in Toronto, the actress will be at the 2013 Toronto Film Festival to promote "Under the Skin" and her upcoming movie "Don Jon."
We can't wait to see her!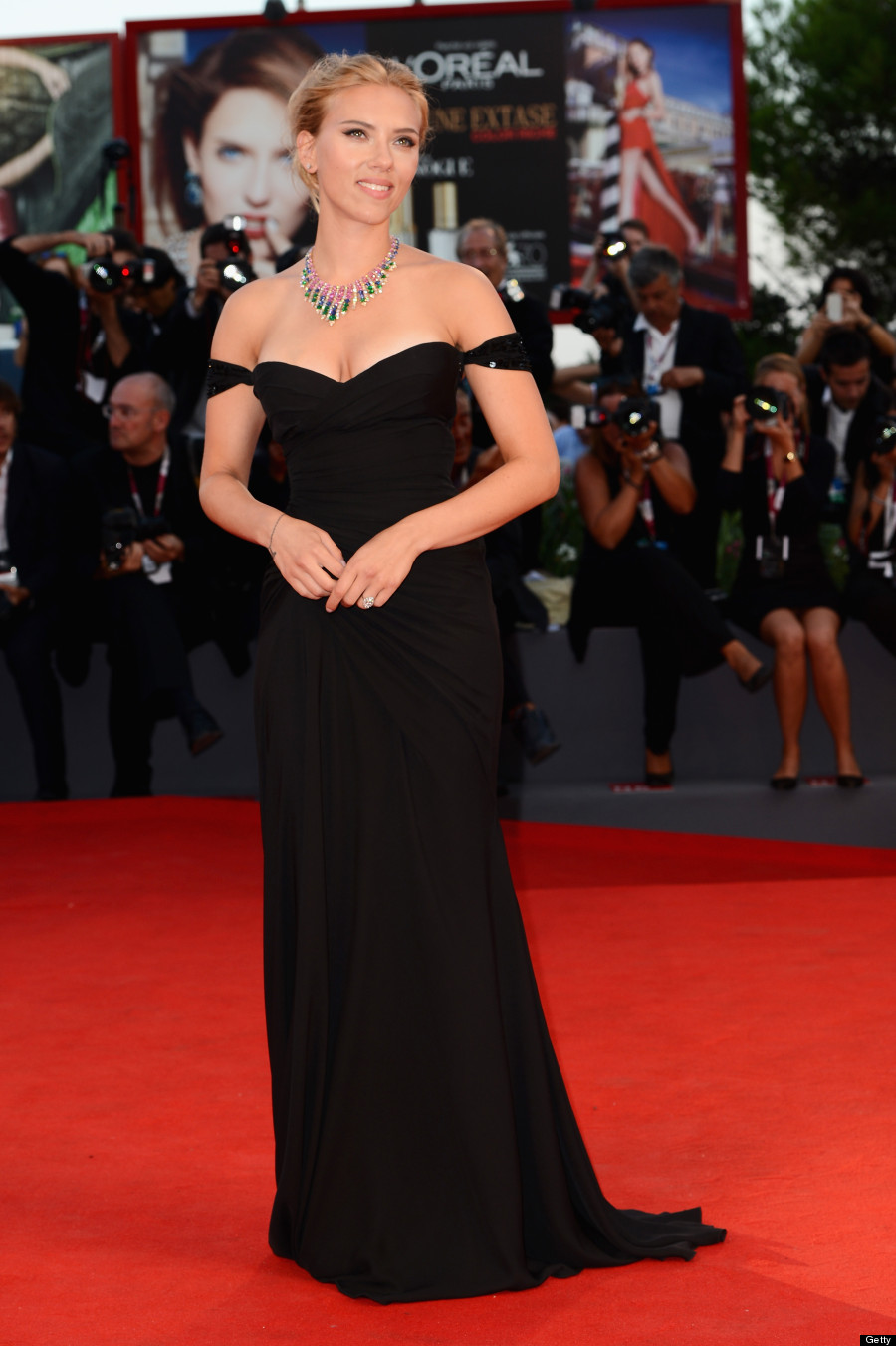 Scarlett's so gorgeous: