The new season of "Trailer Park Boys" isn't here yet, but it seems Ricky, Julian and Bubbles are still providing plenty of inspiration to some inhabitants of the Maritimes.
The RCMP arrested two men Sunday night near Halifax after pulling over a car loaded to the gills with marijuana plants. In fact, the car was so stuffed with pot that the passenger was riding in the trunk.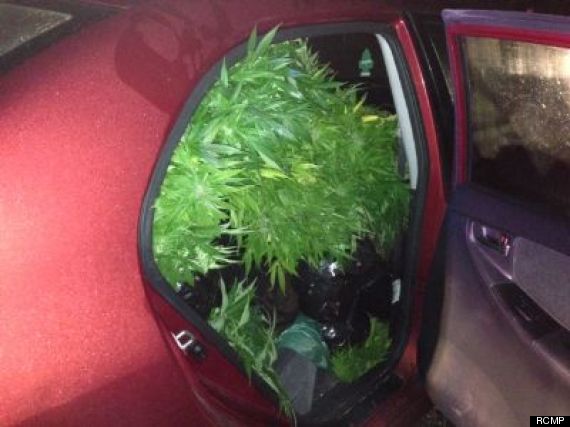 The two men, 23 and 24 respectively, were busted because they decided to take their risky drive in a Toyota Corolla with no functioning headlights.
Not exactly inconspicuous, but probably less obvious than a stolen propane tanker.
On the upside for the arrested men (aside from the prospect of delicious jail sloppy joes), their marijuana antics may not have been the most Trailer-Park-Boys-esque Maritimes moment this weekend.
This "girl fight" happened in Moncton, N.B.Sunday night. Warning: the video is upsetting on a number of fronts.
No word from police yet on whether the street brawl will lead to any charges, but it could be good inspiration for a new "Trailer Park Boys" episode.
We can see it now, Ricky and Julian are fresh out of jail and partying in Moncton. Some New Brunswick hooligan knocks over Julian's rum and coke. Retribution is required, but the boys are tired of sloppy joes and don't want to end up back in lock-up. Ricky sends Lucy and Sarah in to take care of business and the fight spills out onto the street. Cory and Trevor show up at the bar, but without the weed. Something about the headlights being out.
Also on HuffPost