Christina Hendricks isn't afraid of flaunting her gorgeous curves as Joan in the hit TV show "Mad Men," but in real life, the actress perfers to cover them up.
Take for instance the modest garb the 38-year-old wore at the opening night after-party for the play "Everything is Ours" in New York City on Wednesday.
The Anne Shirley-haired vixen sported a flattering Dolce & Gabbana pencil skirt with a flower pattern and retro nude heels paired with a rather unflattering satin polka dot top which had a sickly shade of pale blush-and-green. Note to all redheads: Just because you have fiery hair, it doesn't mean you automatically have to wear green!
Luckily for the small screen starlet, this is only a slight misstep in a series of sexy fashion moments from her flirty street style to her va-va-voom red carpet appearances.
What else can we say? Christina has learned a lot of style lessons from Joanie.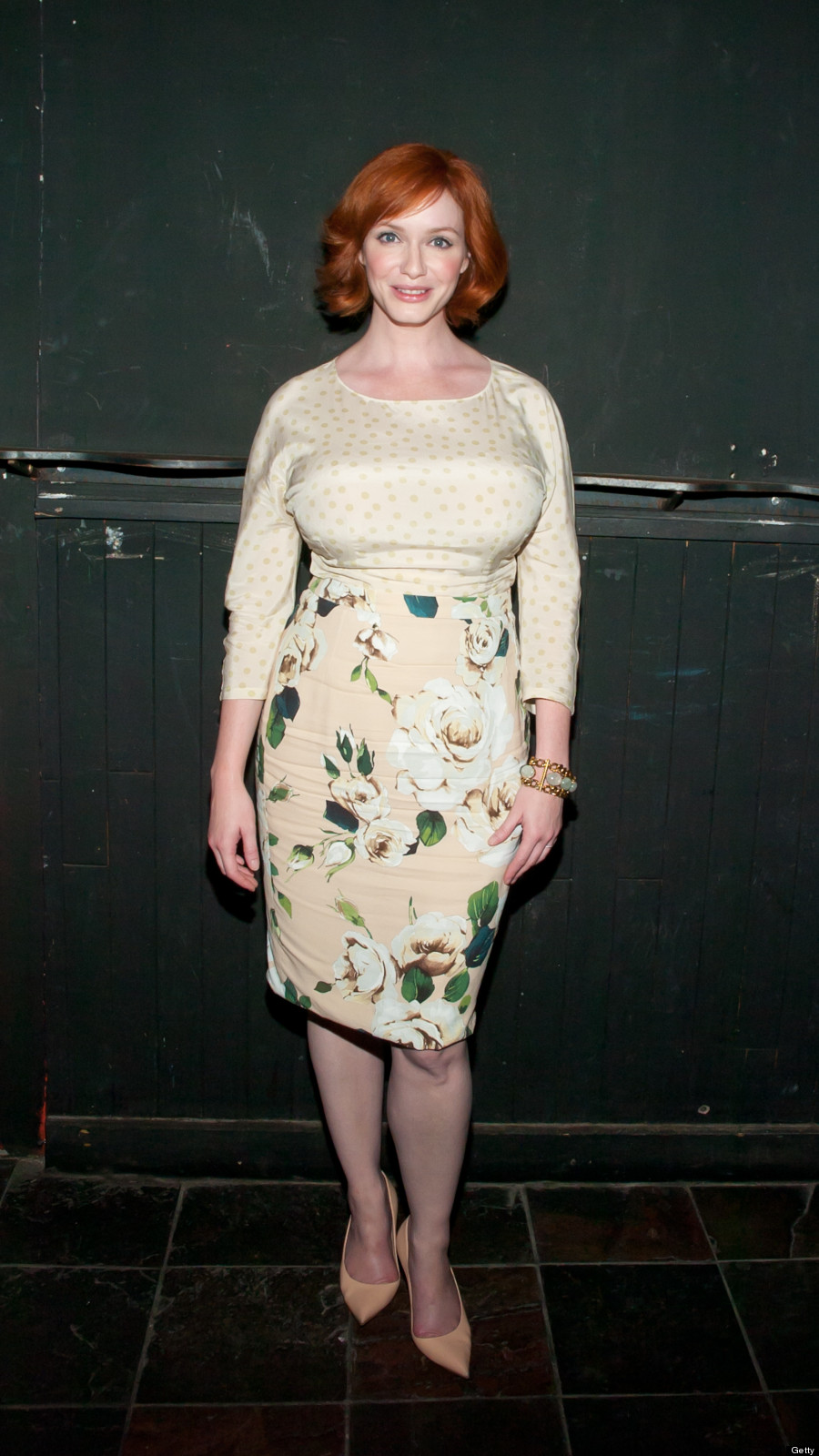 She's our favourite redhead: