Emma Watson just can't put enough space between her and her "Harry Potter" character, Hermione Granger.
The 23-year-old brought her style A game to the GQ Men of the Year awards on Tuesday in London wearing a midriff-baring white crop top with a cape detail and a pair of high-waisted trousers which ballooned at the ankles.
While we're pretty sure Hermione and the Potter gang (that could be the name of an awesome new band) wouldn't completely understand the English Rose's racy ensemble, we at HuffPost Canada Style wholeheartedly give her two Anna Wintour nods of approval (and those are hard to come by).
The Balenciaga Resort outfit is probably one of our favourite looks the "Bling Ring" star has ever worn.
The petite actress hasn't been seen on a red carpet in a while due to her going back to Brown University but we've been lucky enough to catch her wearing cute street style outfits such as the adorably nerdy "Great Gatsby" sweater she sported a couple weeks ago and a simple chic summer sheath while out and about in New York.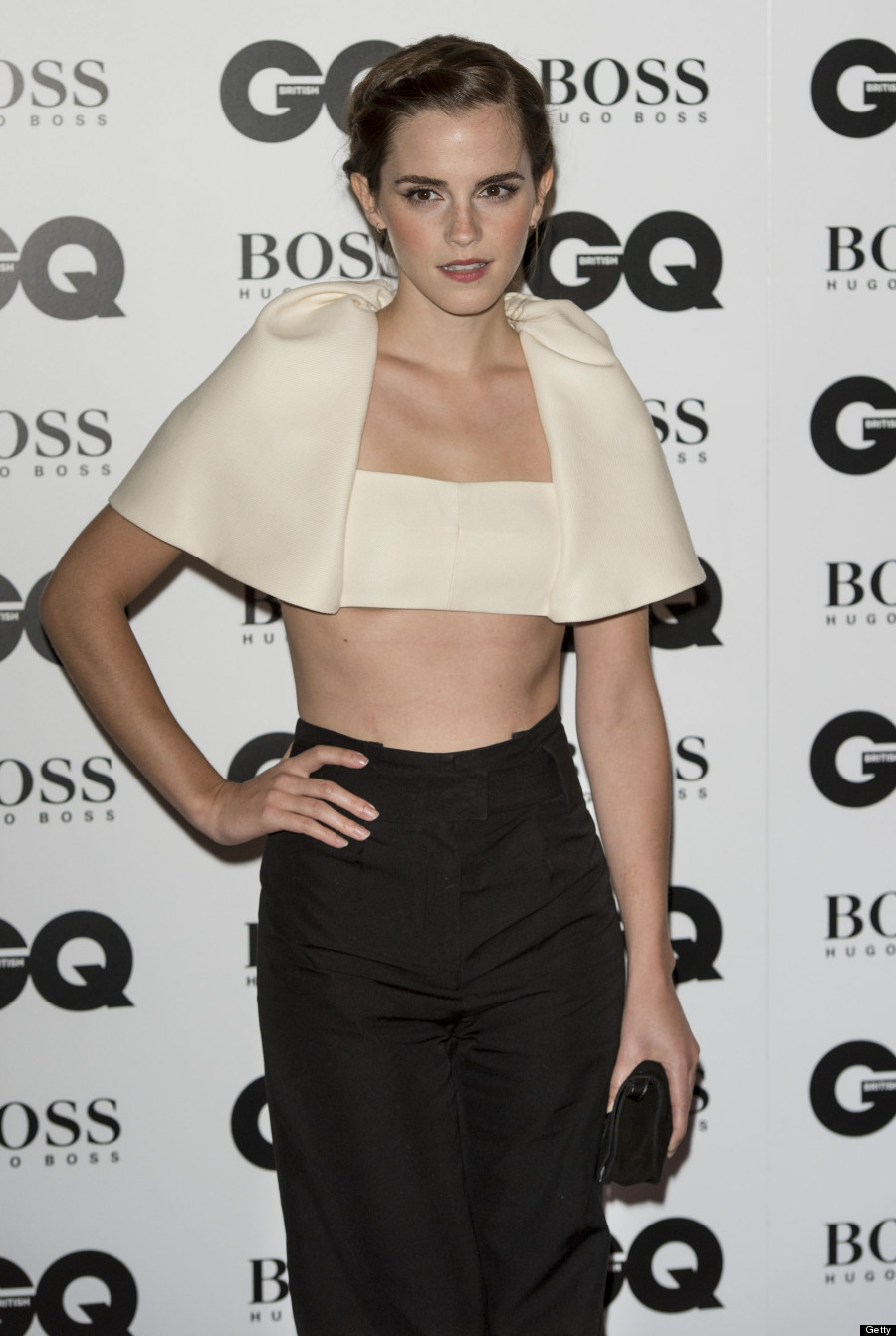 Love ya, Em!
Emma Watson's Style Evolution