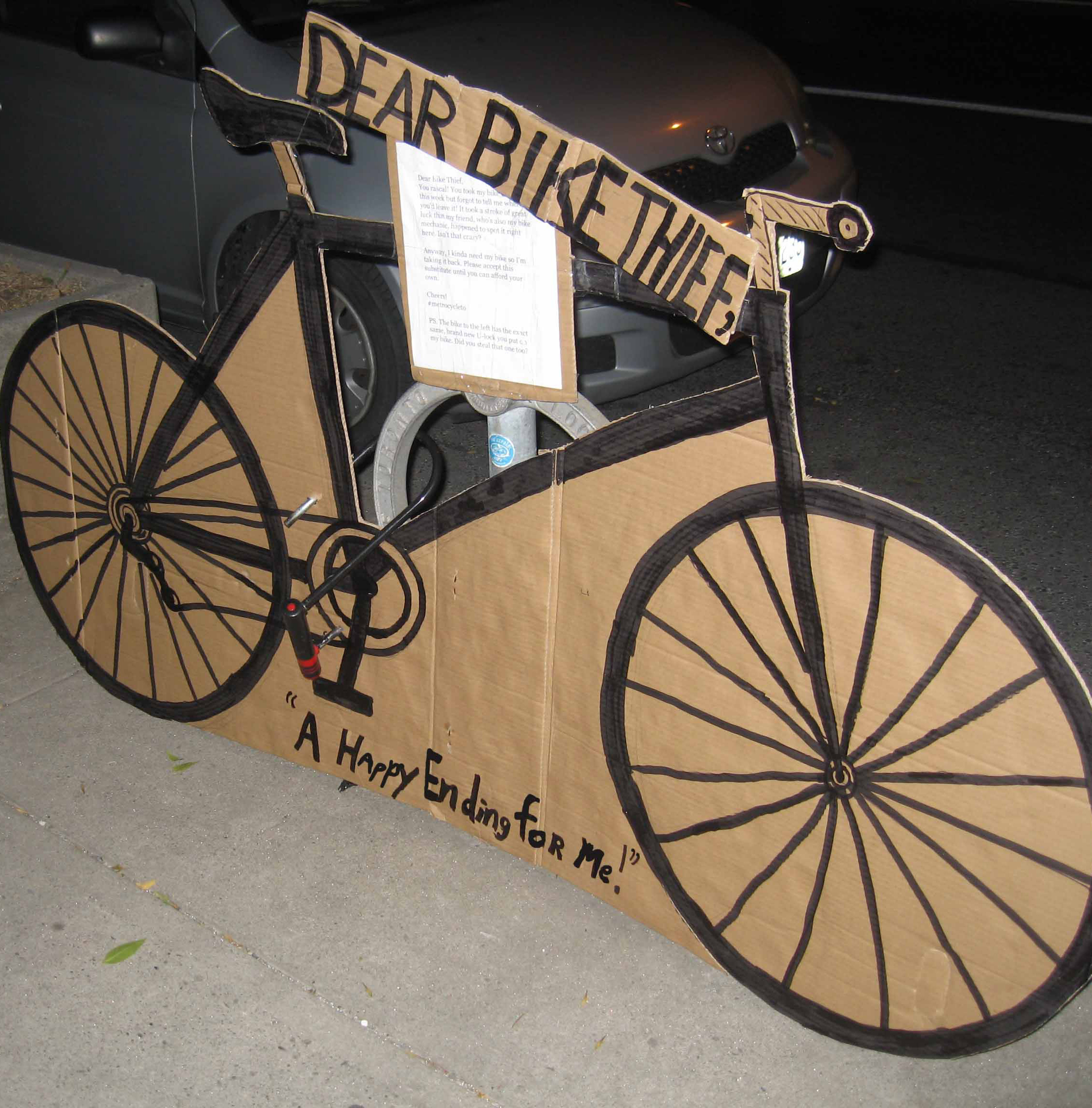 There's just no replacing an old bike that's creaked its way along city streets, whisking you on its back to and fro.
Where to? Where fro?
(We do not know. But it sounded all right.)
Anyway, when Quentin Matheson found his trusty chariot missing from the Toronto street where he parked it -- a bicycle he's owned for 13 years -- you can imagine his grief.
And now, try to imagine his elation at learning his bike had been spotted just three days later.
His pal, bike mechanic Gordon Robb, phoned to give him the good news.
And then the two of them came up with a plot that will go down in the annals of the most brilliant bicycle recoveries ever.
They took their sweet time in freeing the purloined bicycle, before swapping it out for a cardboard cutout, along with a note to explain everything.
"The idea was all Gord Robb's, my friend who found the bike," Matheson told The Huffington Post. "He made the cardboard bike while I wrote the letter."
If there was a Stolen Bicycle Liberation Army, then surely this would be its standard.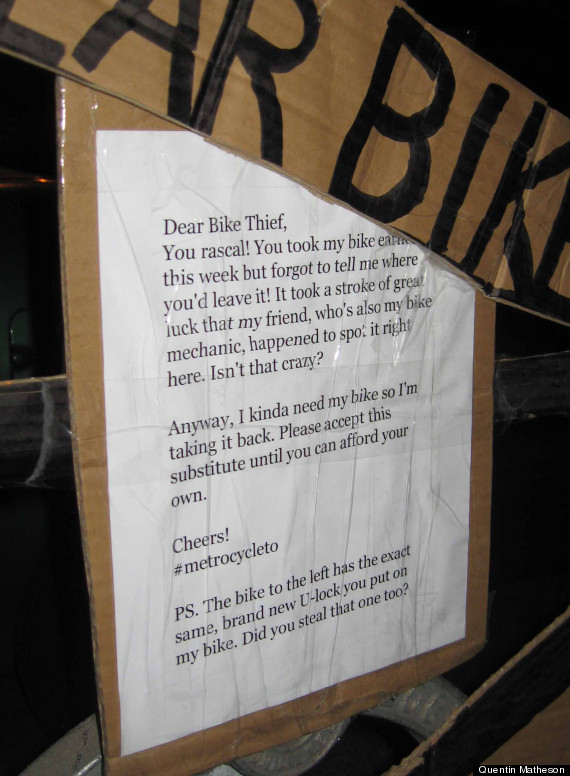 Also on HuffPost