We get it Rihanna, you love your sports jerseys!
The 23-year-old was seen walking around New York on Monday wearing a red Adidas jersey dress - with a twist. The dress featured a mullet style skirt which was long at the back and eye-popping short at the front.
As Canadians, we're a bit hurt that the hottie McNaughty didn't wear an Ottawa Senators jersey which was seen sporting out and about and in a sexy selfie.
Oh, well. Maybe next time the "Umbrella" singer will sport a Maple Leaf jersey!
And speaking of those who hail from Toronto; rapper Drake was reportedly seen getting friendly with Chris Brown's ex at a 2013 MTV VMA after-party a couple weeks ago. We hope RiRi didn't give the singer her famous "I'm not impressed" stare!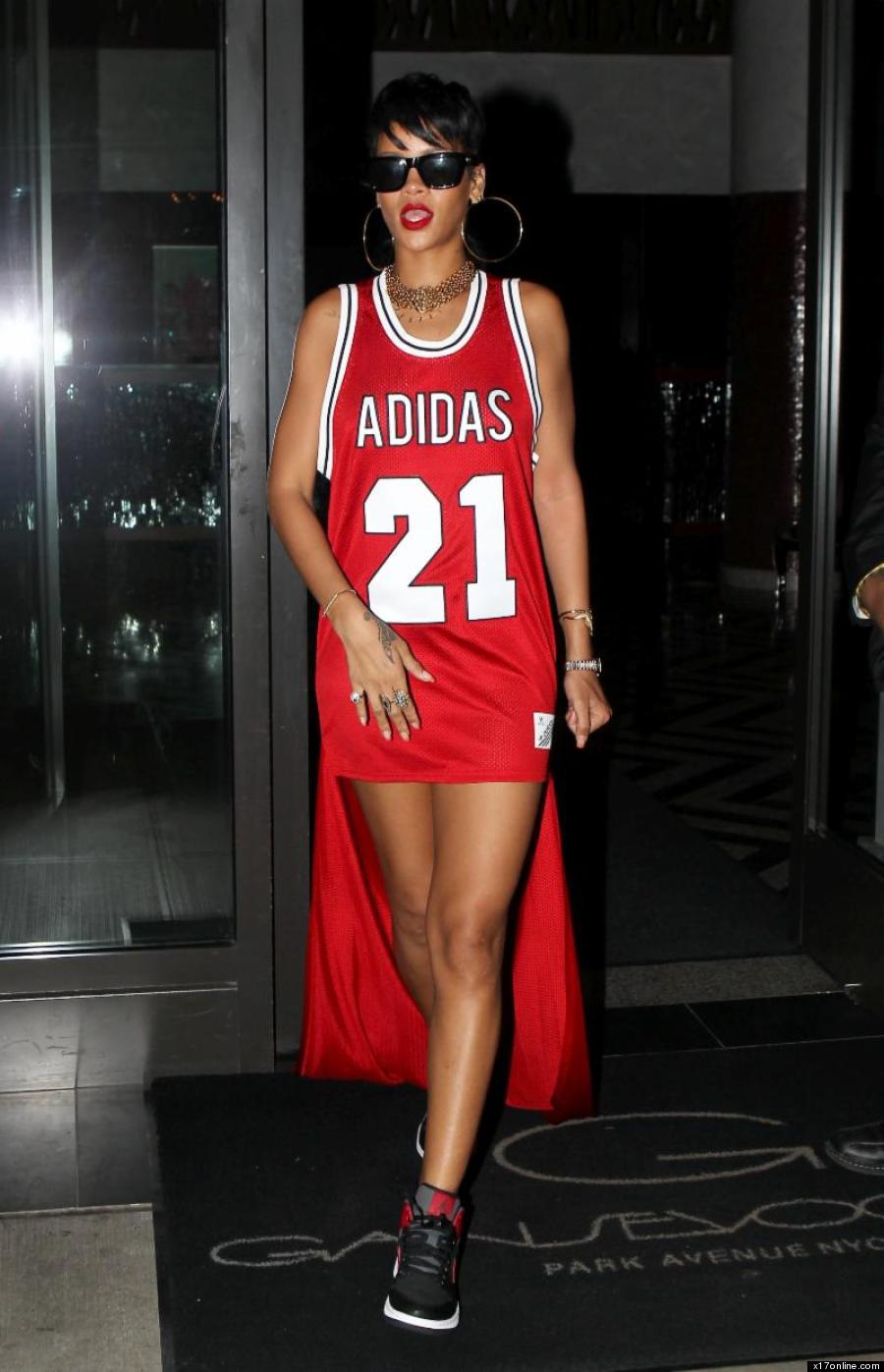 Also on HuffPost