Congratulations to Scarlett Johansson and Romain Dauriac!
The couple confirmed to People magazine that the two are engaged to be married and have been keeping their happy news a secret for the past month.
That hasn't stopped the "Hitchcock" star from flaunting her vintage Art Deco style engagement ring, which she was seen wearing while attending the Venice Film Festival premiere of her upcoming film "Under the Skin" earlier this week.
The unique sparkler is very different from the engagement ring ScarJo received from ex-husband, Ryan Reynolds, which was a traditional round brilliant-cut diamond set in yellow gold.
Reynolds recently married "Gossip Girl" star Blake Lively in a secret ceremony, but not before giving the 26-year-old a $2 million pink diamond engagement ring.
Even though Scarlett and her French journalist fiance haven't set a date for the wedding, is it too early to speculate on what she will wear?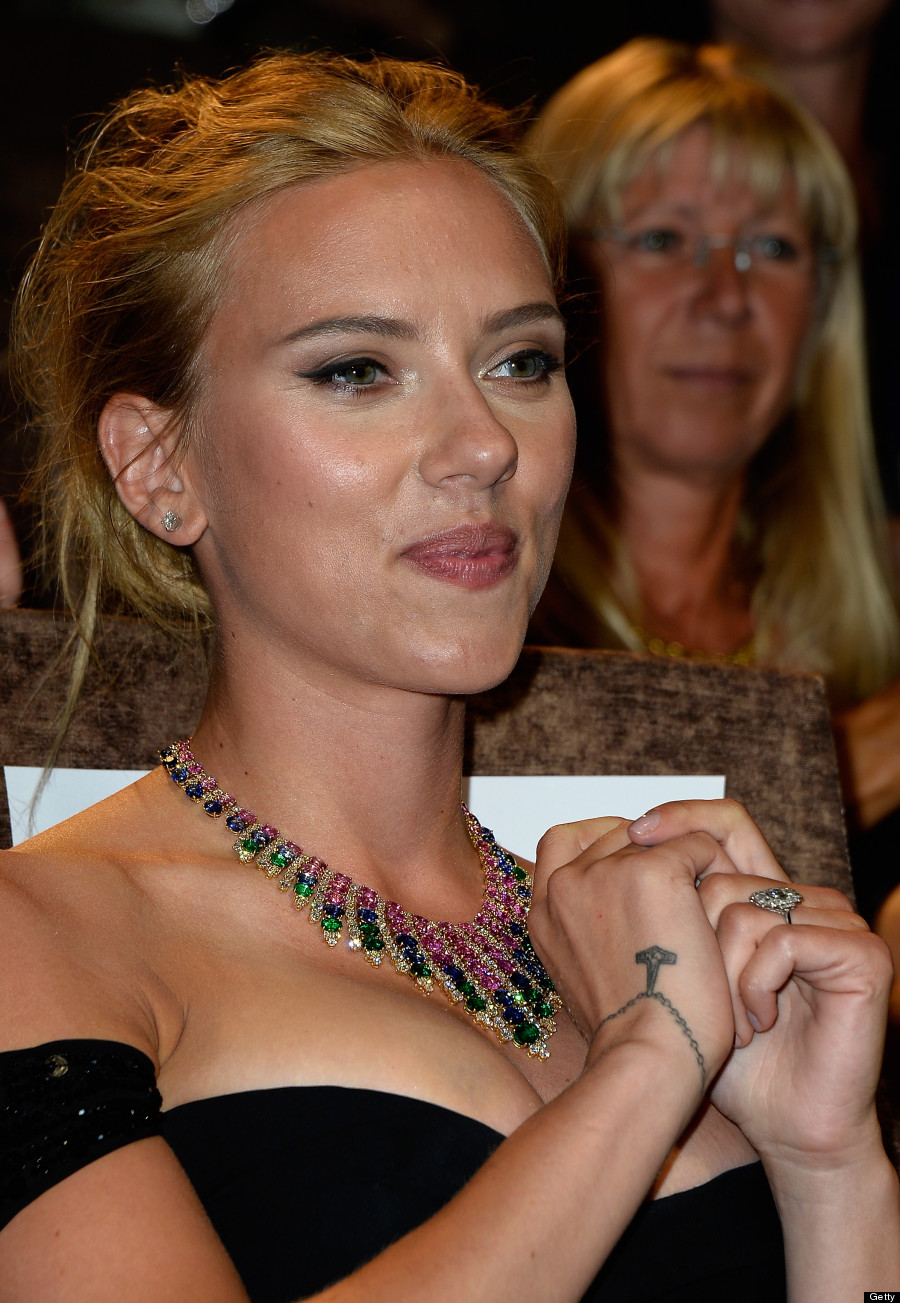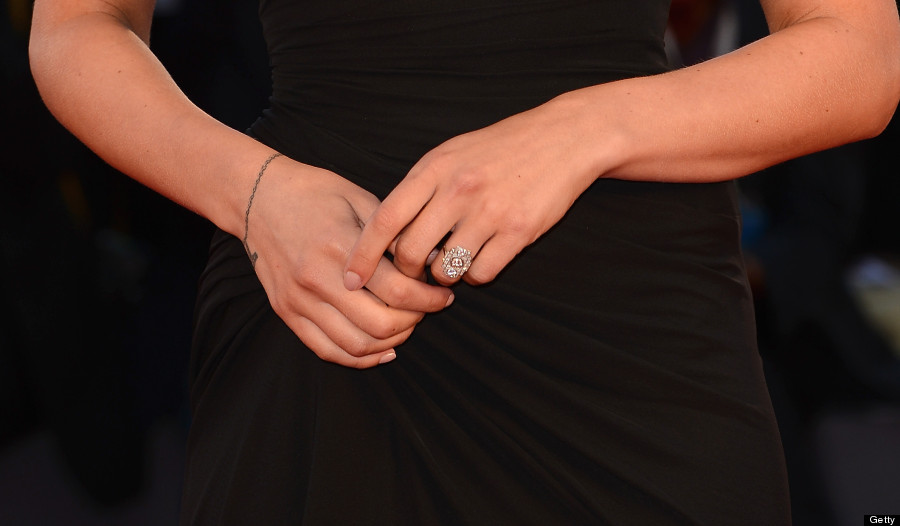 Scarlett's so gorgeous: