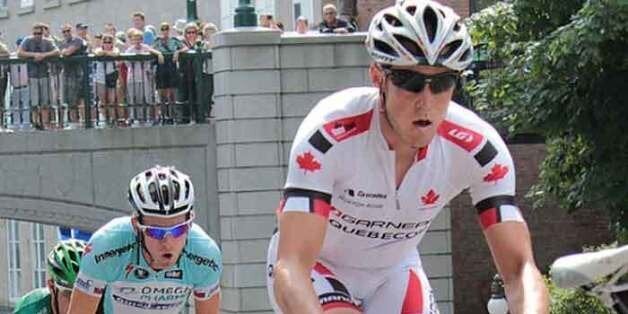 Roxanne King)" data-caption="(Roxanne King)" data-credit="Roxanne King">
EDMONTON - Ryder Hesjedal may be the most famous Canadian cyclist participating in the Tour of Alberta, but Nic Hamilton's friends and family are sure to give Hejsedal fans a run for their money when they cheer him on at the finish line of the six-day race in Calgary on Sunday.
Hamilton, an enthusiastic 26-year-old professional cyclist riding for the Jelly Belly presented by Kenda team, was born and raised in Calgary. Since he heard about the cycling competition taking place in Alberta, he was excited at the thought of racing through his hometown and crossing the finish line in front of his friends and family -- many of whom have never actually seen him race.