CBC is known for pairing clashing personalities like Ron MacLean and Don Cherry and Amanda Lang and Kevin O'Leary.
That may be part of why these CBC host face swaps are so disquieting.
&nbsp
"This Is That," CBC Radio's answer to The Onion, posted the photos Monday. In their usual satirical style, the show said the images were of the new 2013-2014 hosts for the public broadcaster.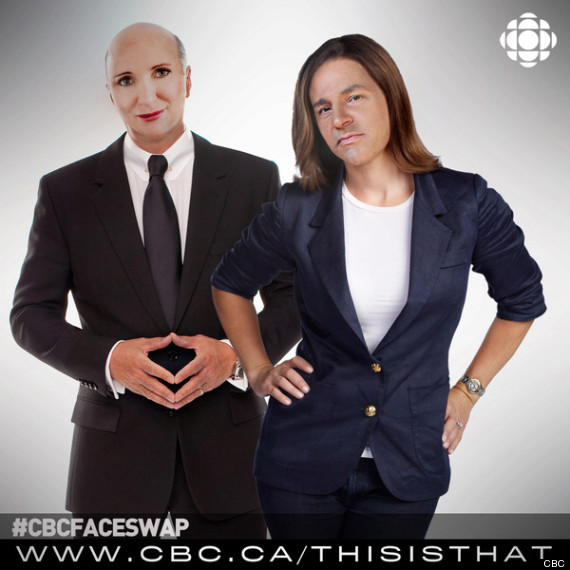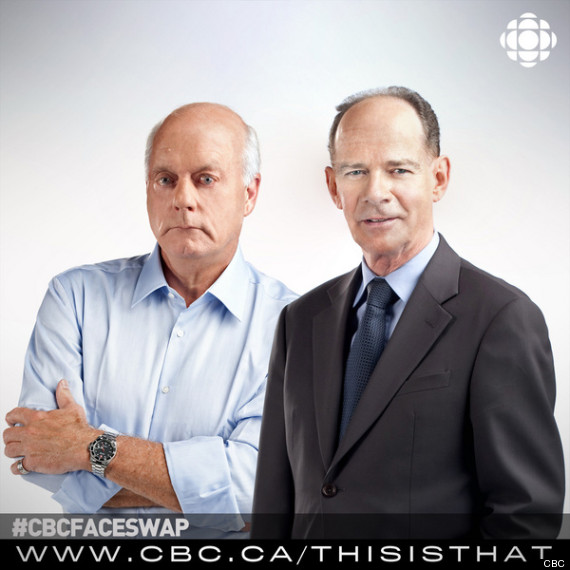 Our funny friends @CBCThisIsThat have given @jianghomeshi and @strombo new looks. What do you think? #CBCfaceswappic.twitter.com/rZevvOGCAY

— Q (@CBCRadioQ) September 3, 2013
Vancouver graphic designer and illustrator Nick Fabin helped make the photos, which were likely inspired by Conan O'Brien's regular "If They Melded" segment.
The full "This Is That" story also features other terrifying host mash-ups. Click here to see them for yourself, but be warned that this is a choice you won't be able to take back.
Also on HuffPost