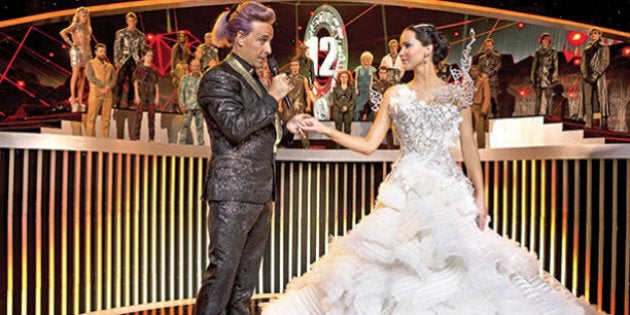 Halloween costumes mean nothing unless there's a pop culture reference attached. Sure, you can dress up as a witch, or a ghost, or as something we've all done a million times, or you can trump each and every person on earth with looks that pay homage to famous people.
Of course, there are rules. We're all better than costumes that are offensive, disrespectful, or politically incorrect (to use a blanket term), so that's why we've come up with this list: 10 costume ideas to consider for one of the best days of the year.
Story continues below slideshow: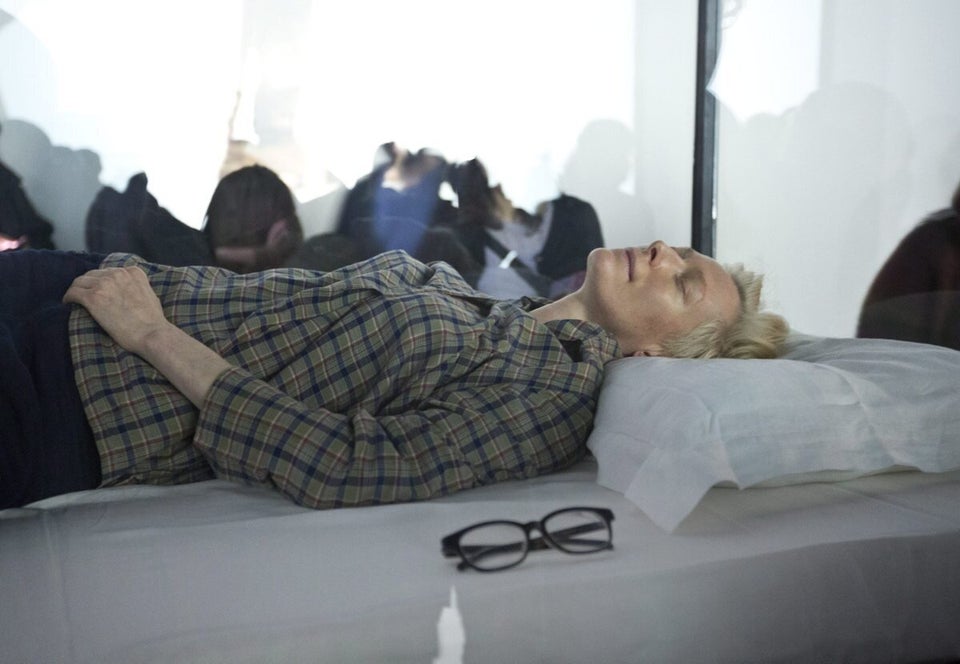 You think this is a game? We hope not, because otherwise you're about to be terribly let down. Tilda Swinton rules the red carpet on the regular, but it was her MoMA appearance in March that we can truly draw from. Simply proceed in the following way: don black pants, a plaid button-up, a blond wig (or style your own hair similarly), then hold up a clear piece of Plexiglas that you can pretend to nap behind. Extra points if you're also holding a pillow and a sheet.
2. Tina Or Louise Belcher From "Bob's Burgers"
Are you guys watching "Bob's Burgers"? We hope so, because otherwise we're going to run out of things to talk about within the first five minutes of meeting. So while you may think animated series don't provide real fashion inspiration (whoever made you think this way only wanted to hurt you), think again: a blue t-shirt, navy skirt, Converse shoes, and glasses will morph you into Tina Belcher, while a green dress, pigtails, and hat with rabbit ears will turn you into Louise. However, mastering their personalities is also a must: take charge, show no fear, and above all, be yourself.
3. Lucille Bluth From "Arrested Development"
Jessica Walker as Lucille Bluth is a gift to us all, and we owe it to her to pay tribute come Halloween. Fortunately, Lucille's costume is easy – especially if you're not into decking yourself out (or even dressing up at all). If you don't have a dress suit, start with black trousers and a sweater set, then add pearls, heels, and a look of annoyance. The crowning touch? A martini, obviously, that you must always be drinking from -- though if you plan on standing upright by night's end, you may want to fill that glass with water after the second or third.
Group costumes are the best kind, so if you've got three pals willing to get in on an overt pop culture tribute, you're all set. First, make sure you guys don't want to go as "The Golden Girls." (It's a great idea, it just requires a lot of makeup and wigs, so it's not for everyone.) Second, appoint characters for yourself. If Hannah Horvath, opt for a printed dress or tank top and skirt – or commit fully with a mesh tank (that we advise you wear something underneath of), and a book that you should be writing. For Marnie, long wavy hair, and a structured, fitted dress, while if dressing up as Jessa, think the opposite (loose-fitting long skirts, baggy pants, and braids). Meanwhile, Shoshanna has come a huge way throughout Season 2, so for the love of all that is good, choose her mint dress with the feathered hat.
This isn't a game, people. 2013 was Taylor Swift's year, and if you're not willing to pay homage to her general aesthetic, then maybe we should all just dress up as the "Grey's Anatomy" cast again. (Because we did that in 2006, you guys, and we still don't regret it.) Embracing the Ms. Swift look is easy: a long, blonde wig, a black and white striped shirt, a red skirt (to pay homage to Red, of course), and Keds. However, what's most important is your look of surprise.
7. Melissa McCarthy And Sandra Bullock From "The Heat"
Did you see "The Heat" this summer? We hope so, because it was brilliant, and the basis of the perfect buddy costume (which is also comfortable for whomever wears what). To channel McCartney's character, choose grey slacks, a grey vest, and long sleeve t-shirt (with a police badge worn around your neck), while Bullock's look can be achieved with trousers, a button-up, and disheveled hair – unless you want to fully commit, and trade that blouse in for a t-shirt and police vest, toque, and fingerless gloves.
8. Heisenberg From "Breaking Bad"
There is absolutely no reason why you can't dress up as Bryan Cranston in "Breaking Bad." You could go as Skyler, Marie, or Jesse, but to be Walter White a.k.a. Heisenberg, all you'd need is a bald cap, glasses, a fedora, and a button-up – the perfect ensemble for the series' swan song. (That, or you could grab a pal and dress up like this.)
9. Katniss Everdeen From "Catching Fire"
10. Daenerys Targaryen From "Game of Thrones"
Honestly, if we didn't include Daenerys, we might as well just give up on Halloween and any other holiday from now until the end of time. Fortunately, this costume is simple: a flowing, long dress – or a long skirt with a corset-like top -- a cape, a long blonde wig, and dragons. Real ones if you have them, but if not, toy dragons you can carry around with you all night and use to protect yourself from anyone who gets too close. Those fools know nothing, Jon Snow. (Yes, yes, we know he has nothing to do with her or this.)