Actress Kelly Rowan, who played the Wasp super mom on the beloved teen soap "The O.C.", attended the premiere of "The Fifth Estate" on Thursday night at TIFF 2013.
Even though we didn't get an awesome "The O.C." reunion (please Josh Schwartz make it happen!) it was great to see the Ottawa-native out and about.
The peroxide blond looked as if she came straight from a yogalates class with Julie Cooper wearing a red carpet sweeping leather skirt, a sheer grey blouse and a see-through black top. Kirsten, ahem, we mean Kelly accessorized with a matching clutch and waist-length beaded necklace.
Now if you excuse us, we're going to start watching Season 1.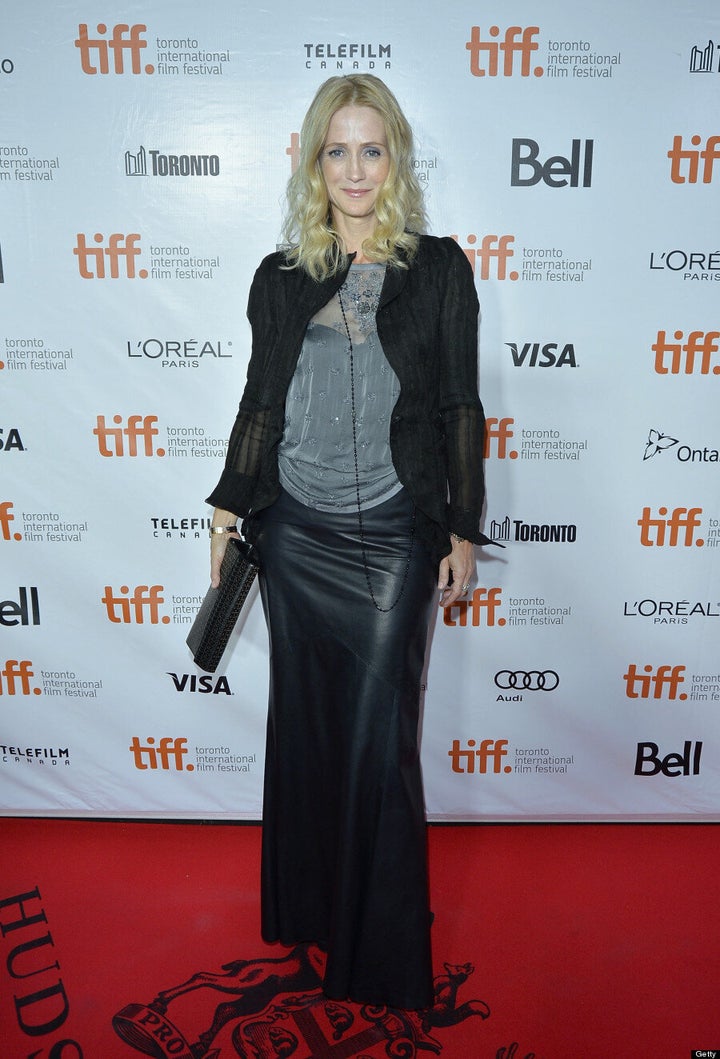 More 2013 TIFF red carpet pics: