Our heart is still going on for Kate Winslet at the Toronto Film Festival!
The English Rose (hehe), who made teen girls around the world want to climb aboard a sinking ship named "Titanic," landed at TIFF 2013 on Saturday evening for the premiere of her film "Labor Day."
The name of the movie was appropriate since the newly-married star was walking her first red carpet since announcing she was pregnant with her first child with husband Ned Rocknroll (yes, that's his actual name).
Leonardo DiCaprio's BFF looked radiant in a navy empire-waist gown complete with a gathered detail just below the bust and a black embellishment to give the frock some extra sparkle. (Now that's some Kate Middleton maternity style right there!)
Earlier in the day, the 37-year-old mum (Winslet has two children, Mia and Joe) posed for a portrait session with "Labor Day" co-stars Josh Brolin, Gattlin Griffith and director Jason Reitman. Kate flaunted her baby bump in a simple LBD and matching leather jacket. Tres chic!
Update: Kate Winslet wore a Jenny Packham gown to the premiere and a Emilio Pucci dress to the portrait session.
The blond also put some journalists to the test at the "Labor Day" press conference, refusing to answer what the National Post called "ridiculous" questions.
What's not ridiculous is Kate's performance in the film, which is earning solid reviews. However it has some strong competition with "12 Years A Slave" starring Brad Pitt who walked the TIFF 2013 red carpet on Friday in support of the movie.
What do you think of Kate's dress?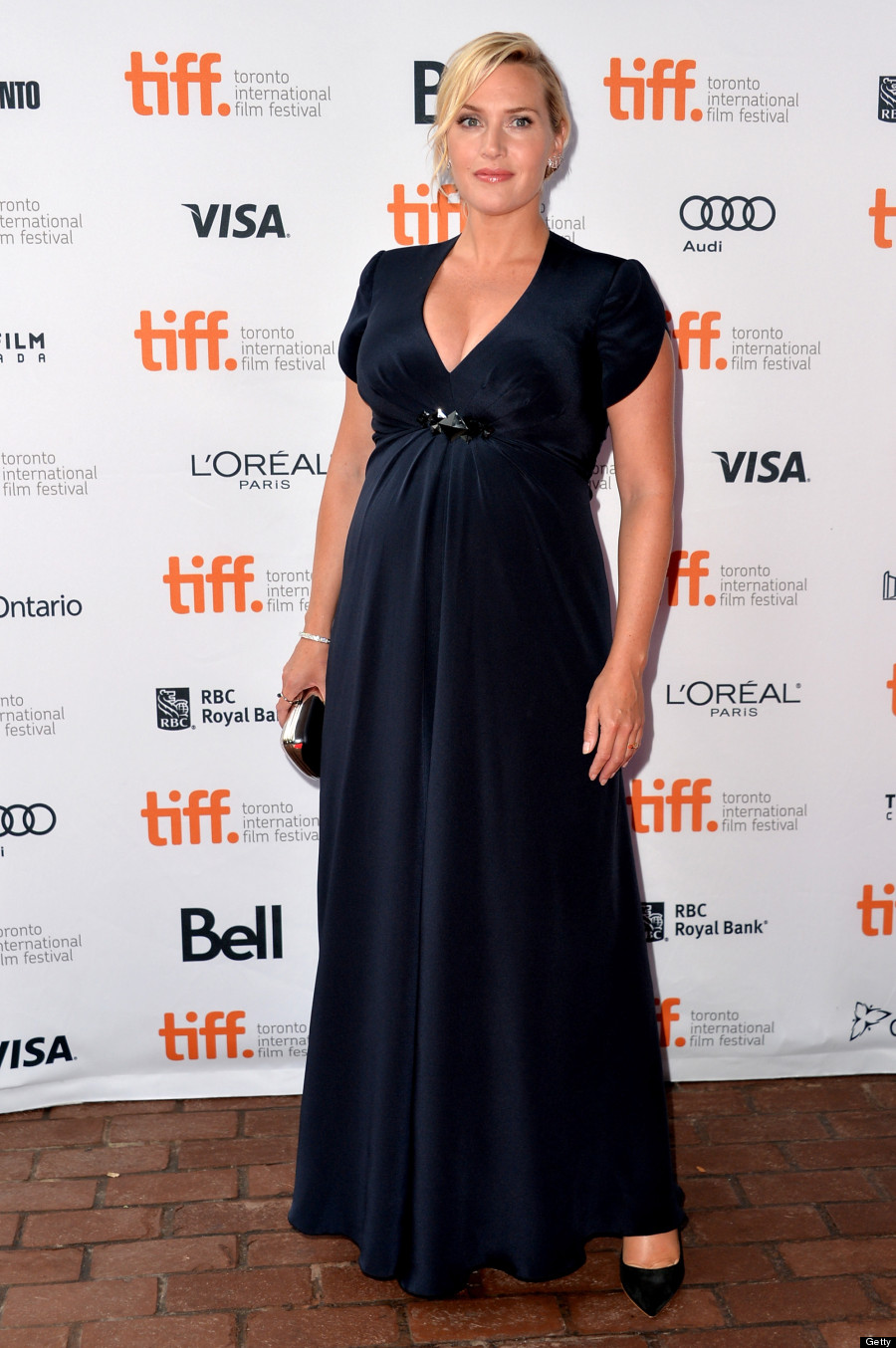 More TIFF red carpet pics: