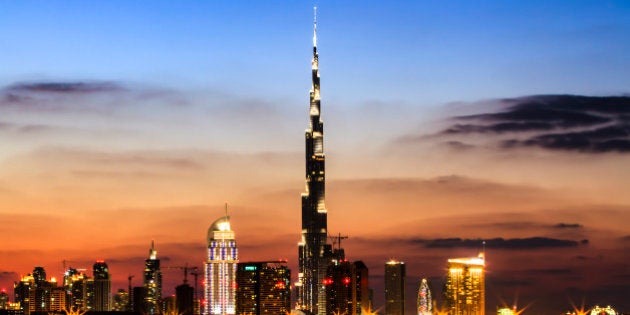 But when it comes to size, it's either go big or go to Dubai if you're in the United Arab Emirates. The city's Burj Khalifa, also known as the world's tallest building, took top honours as the world's "vainest building" in the council's report.
The study, published earlier this September, takes note of a growing trend in supertall buildings (building over 300 meters tall) built with superficial added height, or what they like to call "vanity height".
Vanity height — defined as non-occupiable space — is the distance from the highest floor of living space to the top of an architecture. By those standards, nearly 30 per cent of the Burj Khalifa is just vanity height. Take away the 244 meters of non-occupiable space and the skyscraper falls down to 828 meters tall, and places it as the 11th tallest building in Europe, the CTBUH told Reuters.
But it would seem that Dubai's a repeat offender of constructing vain buildings. Half the vainest buildings on the council's list are found in Dubai, and includes the famous Burj Al Arab, the city's luxury hotel with 39 per cent of useless space. (See below)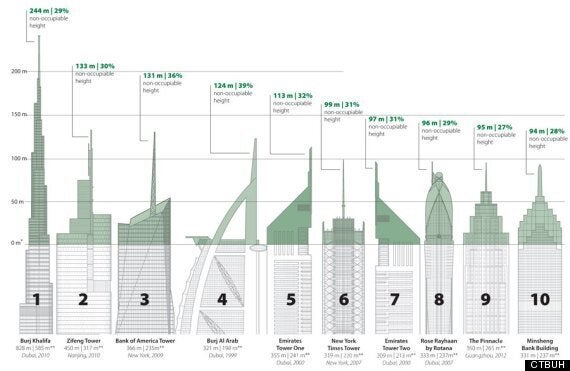 "You can have towers that are loss-leaders but catalysts for regeneration and iconic structures can sway decision-makers," said Steve Watts, a rep with construction consultancy Alinea.
And of course, there's good old-fashioned bragging rights.
"There can also be an ego element with these things with developers wanting to go higher than each other," said Watts.
But if Dubai is a the equivalent to that girl who always wore heels to feel taller about herself, at least it's not alone. Three of of world's vainest building reach the clouds above China and the remaining two can be found not far from home in New York City.
To see how slide-by-slide comparison of each building, check out the gallery below.
The World's Vainest Buildings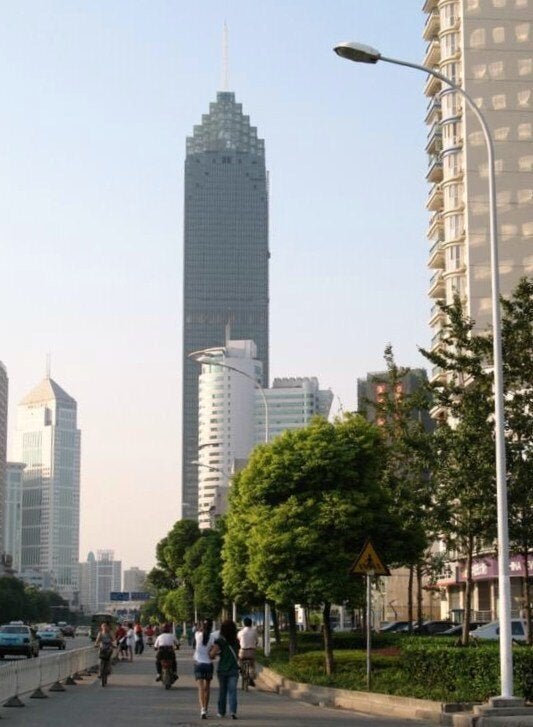 The World's Vainest Buildings