The Mother of Dragons herself, Daenerys Targaryen aka. Emilia Clarke, has landed on the TIFF 2013 red carpet.
The stunning "Game of Thrones" star made her saucy Toronto Film Festival debut on Sunday night in a ravishing mustard-coloured Vivienne Westwood dress at the premiere of "Dom Hemingway."
The coolest part about the 26-year-old's ensemble? Her adorable Charlotte Olympia book-shaped clutched engraved with the words "Happily Ever After" which costs a bank-breaking $1,395 on Net-a-Porter.com.
The Brit completed her Sandra Bullock-worthy look with her dark hair pulled back into a tight bun, red lips and nude Charlotte Olympia strappy web sandals.
Now that Clarke is no longer dating "Family Guy" creator Seth MacFarlane, is it too much to ask for the pint-sized star to hook up with TIFF hottie Jake Gyllenhaal?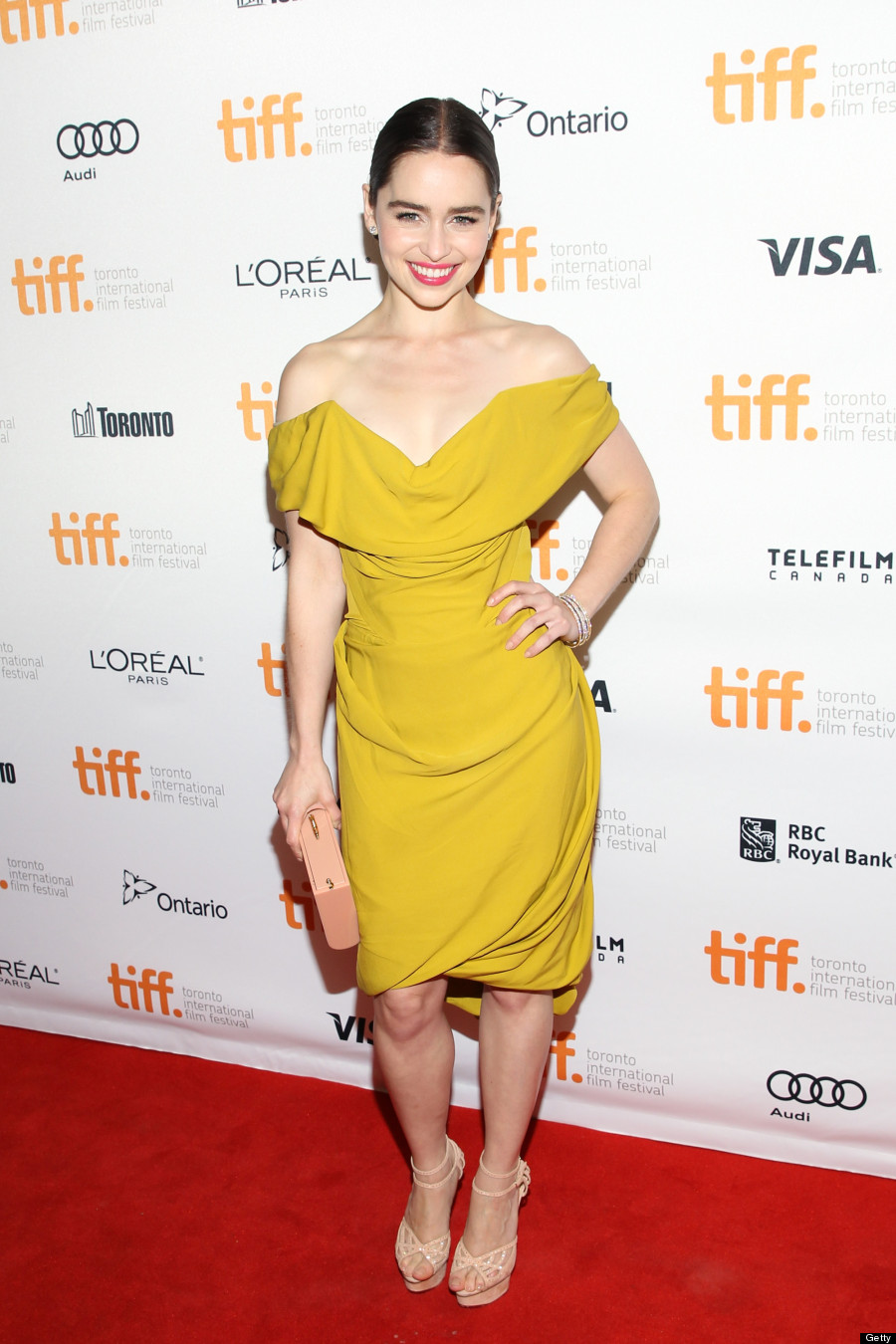 All the beautiful people are at TIFF 2013: