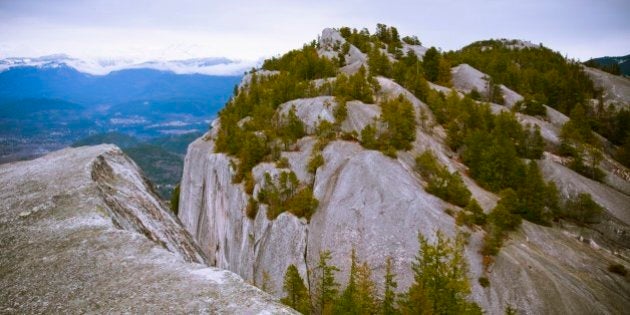 An experienced speed flyer fell to his death on the Stawamus Chief on Saturday, in what's being called the first such incident in years.
Jeff Bertoia, 36, of Squamish, headed up the east side of the popular rock face with two friends on Saturday before jumping off, The Squamish Chief reported.
His body was found in an area on the east side and had to be airlifted by helicopter, an operation that took almost three hours, Squamish RCMP Sgt. Wayne Pride told The Vancouver Sun.
Bertoia's friends completed their jumps and it's not certain what went wrong with his.
Speed flying is similar to paragliding except that the wings used in the activity are smaller to help gliders fly faster, The Chief reported.
There hasn't been a paragliding death on the Stawamus Chief in years, Squamish RCMP Sgt. Wayne Pride told Global News.
Bertoia's death comes about a month after Vancouver's Gabriole VanKeith was found dead after hiking the Chief's Black Dyke trail.