We can't say enough about how much we love Mila Kunis.
Not only is the "Black Swan" actress beautiful, talented and knows how to give a good interview, but the raven-haired beauty has one heck of a sense of style.
The 30-year-old touched down at TIFF 2013 on Monday (her first Toronto Film Festival appearance) to support her upcoming film "Third Person."
Naturally, the former "That '70s Show" star looked gorgeous in a plunging white lace gown and snakeskin pumps which drove fans wild on Twitter and Instagram.
Missing on the red carpet? Mila's boyfriend, Ashton Kutcher. Too bad!
Although rumours have been swirling of a possible engagement, the couple's reps have shot down reports that they are headed down the aisle.
Either way, Ashton's a lucky guy; his better half looked mighty fine in a Saint Laurent suit at a TIFF 2013 photo shoot earlier in the day.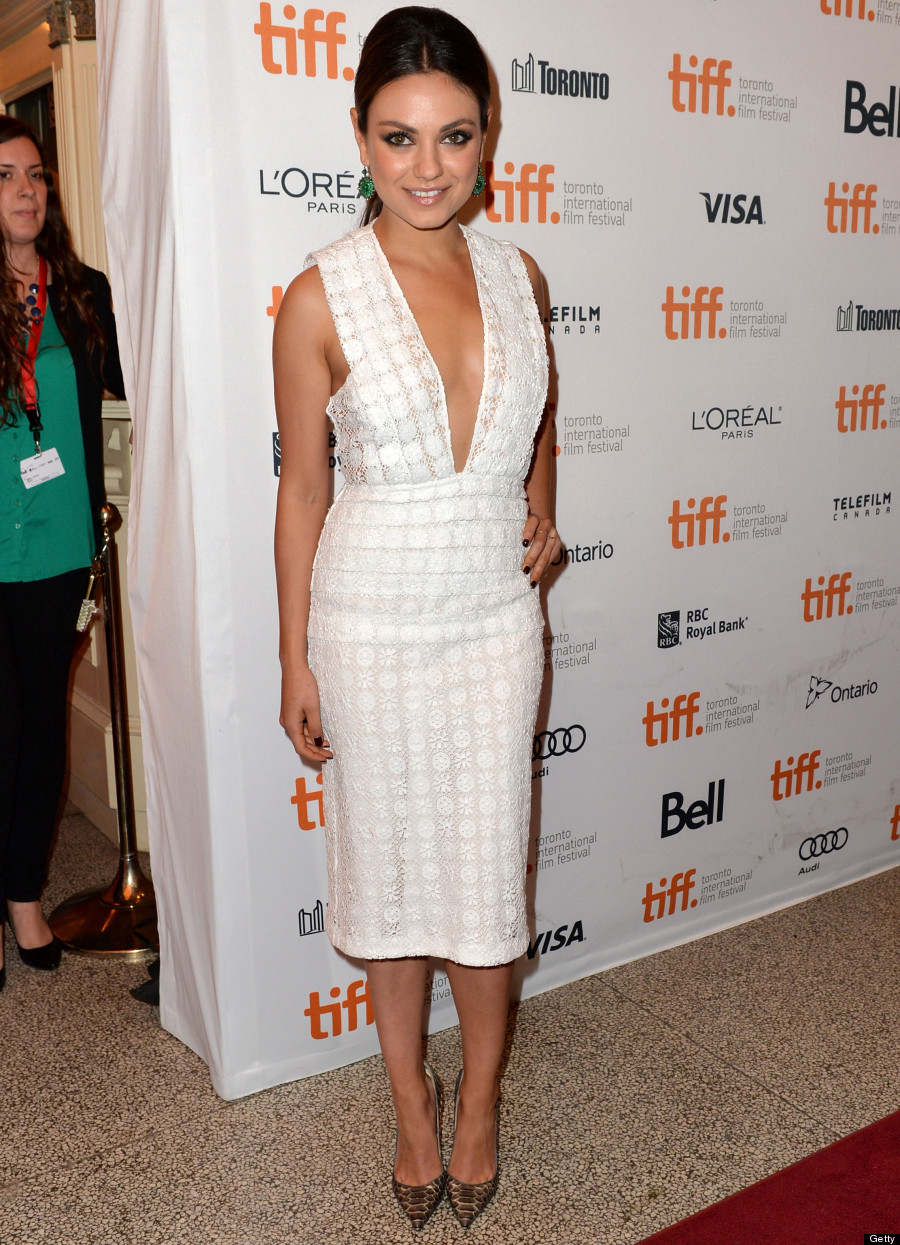 Mila's in good company: