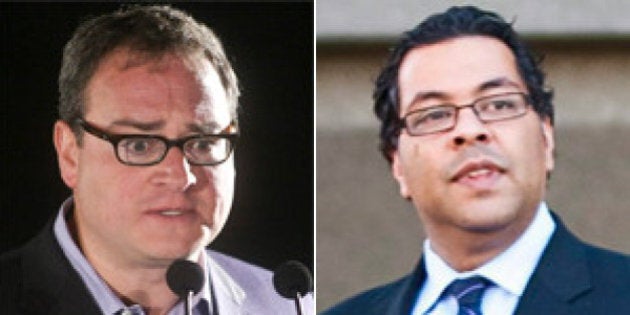 In a spat on Twitter over a City of Calgary contract with Pembina Institute, Mayor Naheed Nenshi asked Levant, "When did you stop beating your wife?" a term he said was referring to a cliche used to expose "gotcha" questions.
Levant took offense to the term, calling Nenshi a "filthy mouth" and accusing him of attacking his wife.
Nenshi mentioned Levant has been his debating partner for years, so he does know what the phrase means.
"I've heard him use that line in many debates himself," said Nenshi, "He now is trying to make an issue of my use of that phrase," he added.
Nenshi also accused Levant of having a long history of exposing viewers to "misleading journalism" -- an issue he said he's tried to address before.