 This gown is being featured as part of "The Queen's Coronation 1953" exhibit in London for the 60th anniversary celebration taking place at Buckingham Palace which runs until Sept. 27. (Can you believe that Elizabeth was only 25 when she became Queen?)
The exhibit also showcases sketches of the royal gown, outfits worn by the Queen, Queen Mother and Princess Margaret as well as the children's clothes worn by Prince Charles and Princess Anne.
While it's not likely we'll be able to gawk at their clothes, there are many special outfits that warrant a trip across the pond.
Some facts about the exhibit:
Couturier Normal Hartnell designed the Queen's coronation dress. He prepared nine different designs which he submitted to the Queen for her approval.
The coronation dress features embroideries of the National Emblems: the rose (England), thistle (Scotland), shamrock (Northern Ireland) and daffodil (Wales).
The purple velvet Robe of Estate took 3,500 hours to complete.
The other Commonwealth symbols on the gown include Australia's wattle, New Zealand's fern, India's lotus, Pakistan's jute and cotton and South Africa's protea and wheat.
The skirt was constructed with a backing of cream taffeta reinforced with horsehair crinoline so that it would not lose its shape under the weight.
Check out the royal outfits below: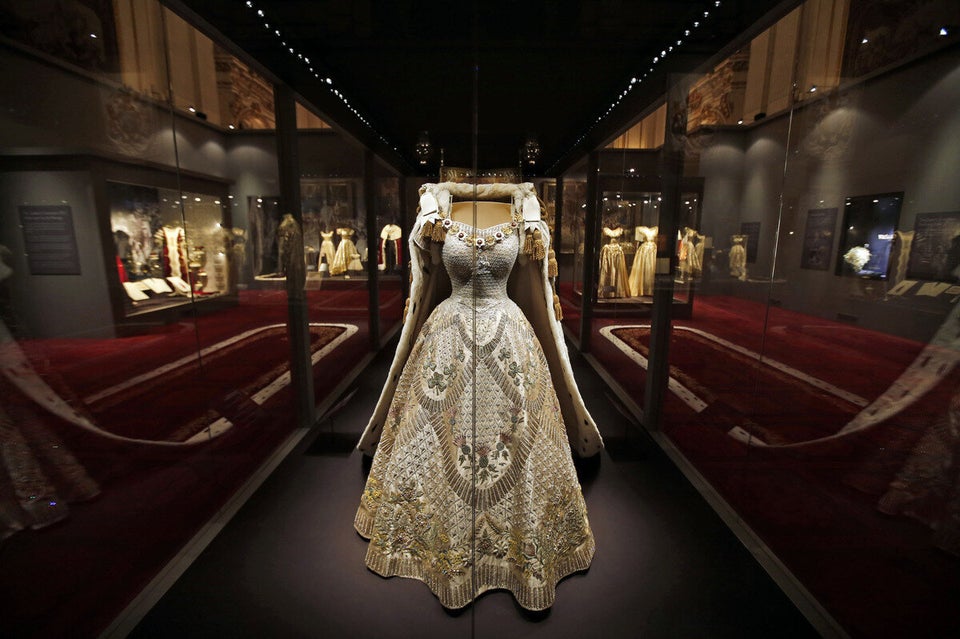 Queen Elizabeth II's Coronation Celebration