As part of a fundraising event, 13,000 ducks were dropped into the Assiniboine River, but the booms meant to contain the ducks "did not hold," according to a statement from the Assiniboine Park Conservancy (APC). Over half the ducks escaped.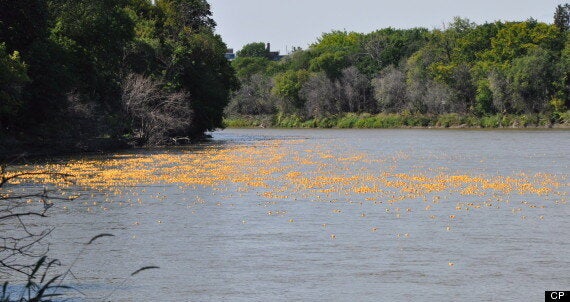 Ducks float on the Assiniboine during Great Manitoba Duck Race on Saturday Sept. 7, 2013. (CP/Assiniboine Park Conservancy)
An unexpectedly strong current was to blame, according to APC spokesperson Laura Curtis. She said that while "several emergency services companies" said the "professional-grade" oil booms were sufficient, next year will be different.