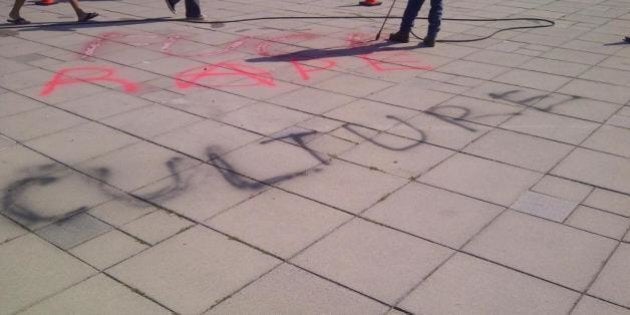 Reddit user Charlie Express posted a photo showing the words "Fuck Rape Culture" written on the ground outside the Koerner Library. The scrawl was in the process of being cleaned off by a worker.
The same epithet was sprayed on the walls of Sauder Business School, home of the Commerce Undergraduate Society Frosh week celebrations that are under scrutiny. The graffiti, captured by a Reddit user before it was cleaned up, also added after the school's name, Sauder, "teaches rape".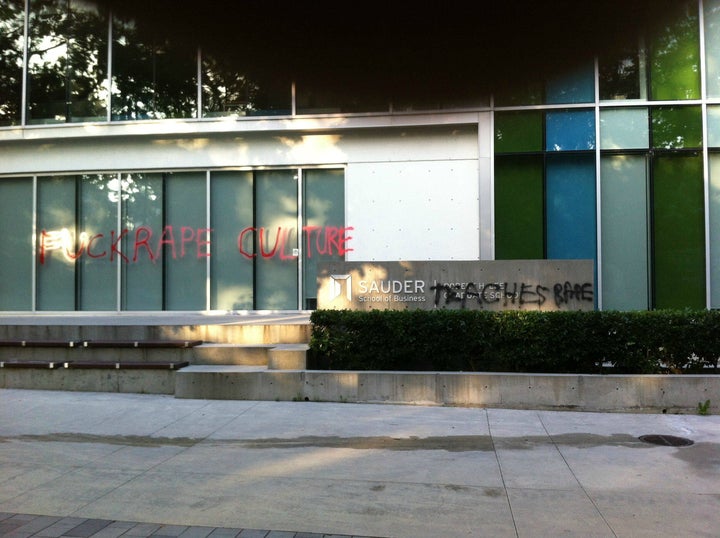 In a media release Monday, vice president of students at UBC, Louise Cowin and Sauder's dean Robert Helsley said they have struck a fact-finding team to look into the rape chant incidents, with a report due Sept. 16.
Helsley also announced that Sauder would no longer support the CUS Frosh events.
"What is reported to have happened at FROSH this year is deeply upsetting and is completely inconsistent with the values of the school and UBC," said Helsley in the release. "Based on initial information I have received, there is enough for me to conclude that the school should end its support for FROSH."
The UBC chant reportedly included the phrases: "Y-O-U-N-G at UBC, we like 'em young," "Y is for your sister," "N is for no consent," and "G is for go to jail".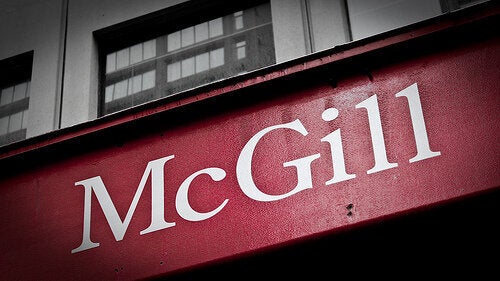 The Times Higher Education World Reputation Rankings 2013