How lucky for those attending TIFF 2013 that they're able to catch the lovely Scarlett Johansson not once, but twice!
The 28-year-old went to the Toronto Film Festival red carpet gala of Joseph Gordon-Levitt's directorial debut "Don Jon" on Tuesday looking no worse for the wear, even though she stayed up past our bedtimes (we're not night people) at the premiere of her other movie "Under the Skin" on Monday.
While ScarJo sported a flirty print frock on Monday, this time she wowed in a simple but stunning strapless LBD which showed off major curves and sky-high stilettos that put her gorgeous gams on display. With her buttery blond locks styled up into a chic chignon, Scar accessorized with an accessory that Julia Child would approve of: A single strand of pearls.
And just like any other newly engaged woman, the "Lost in Translation" star showed off her gorgeous vintage-inspired engagement ring, which was given to her by fiance Roman Douriac.
The French journalist wasn't there to pose with his wife-to-be but the Broadway star seemed to manage just fine on her own, just as ex-husband Ryan Reynolds was celebrating his one-year wedding anniversary with Blake Lively.
Which outfit do you like better?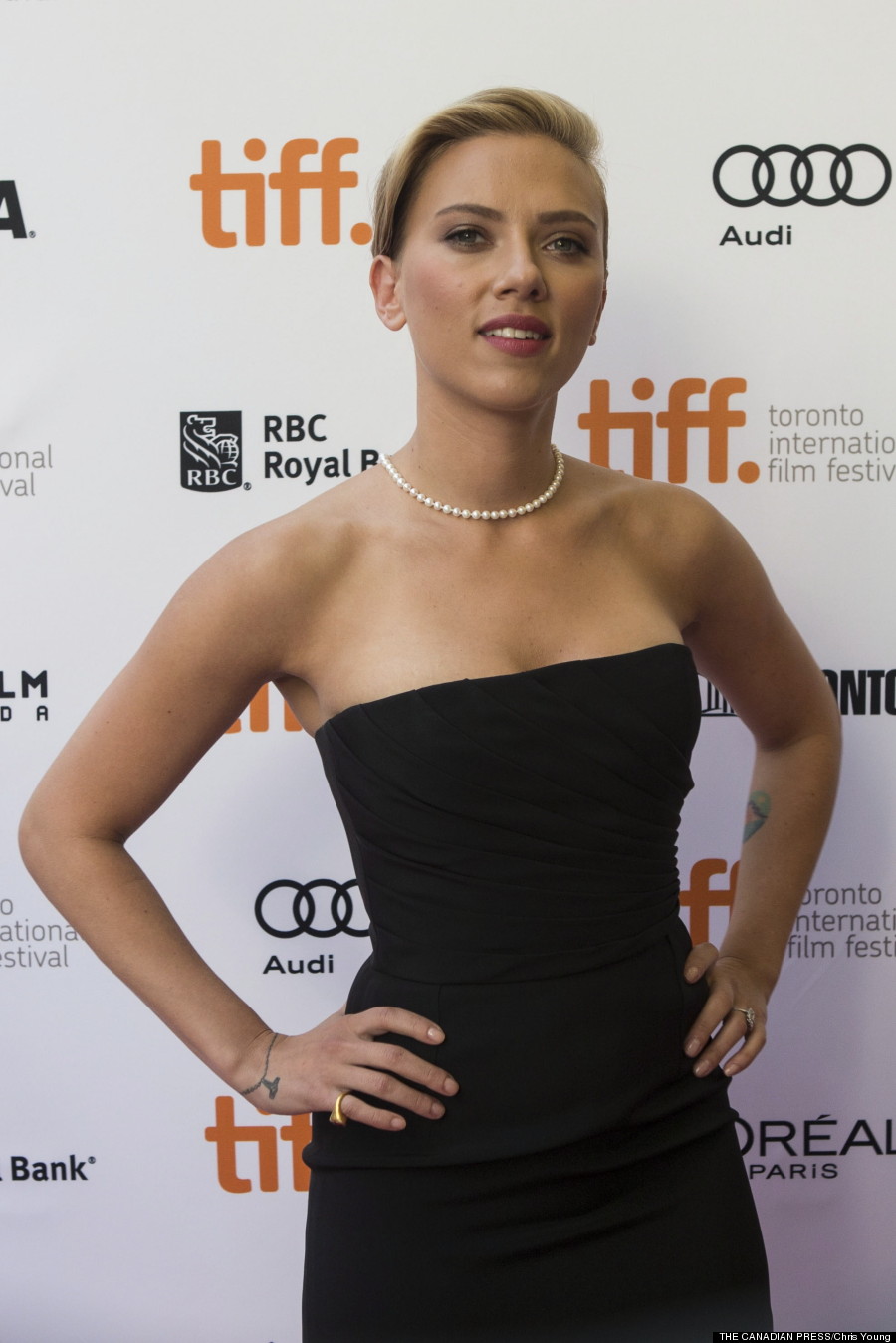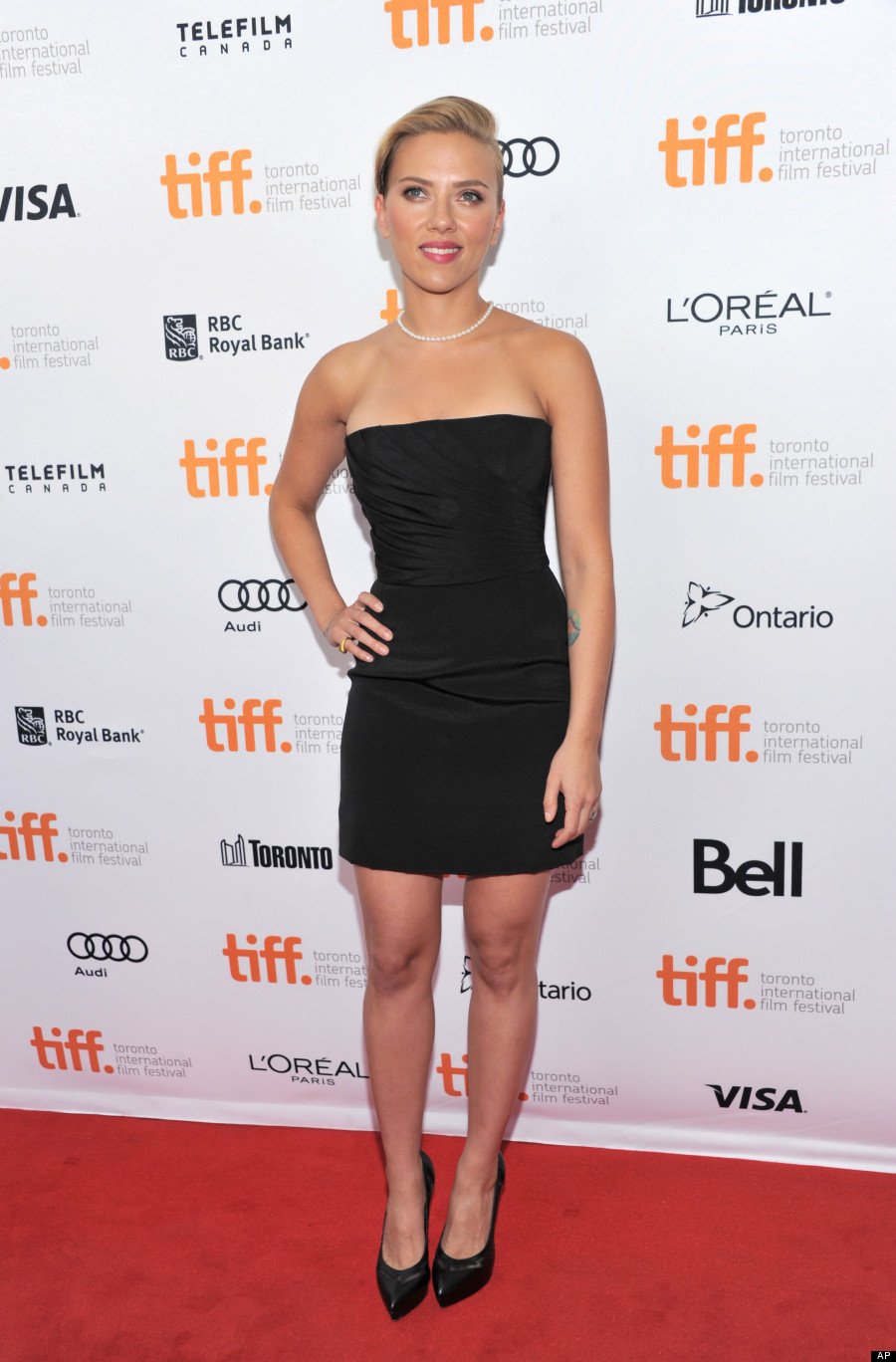 At the "Under the Skin" TIFF 2013 premiere: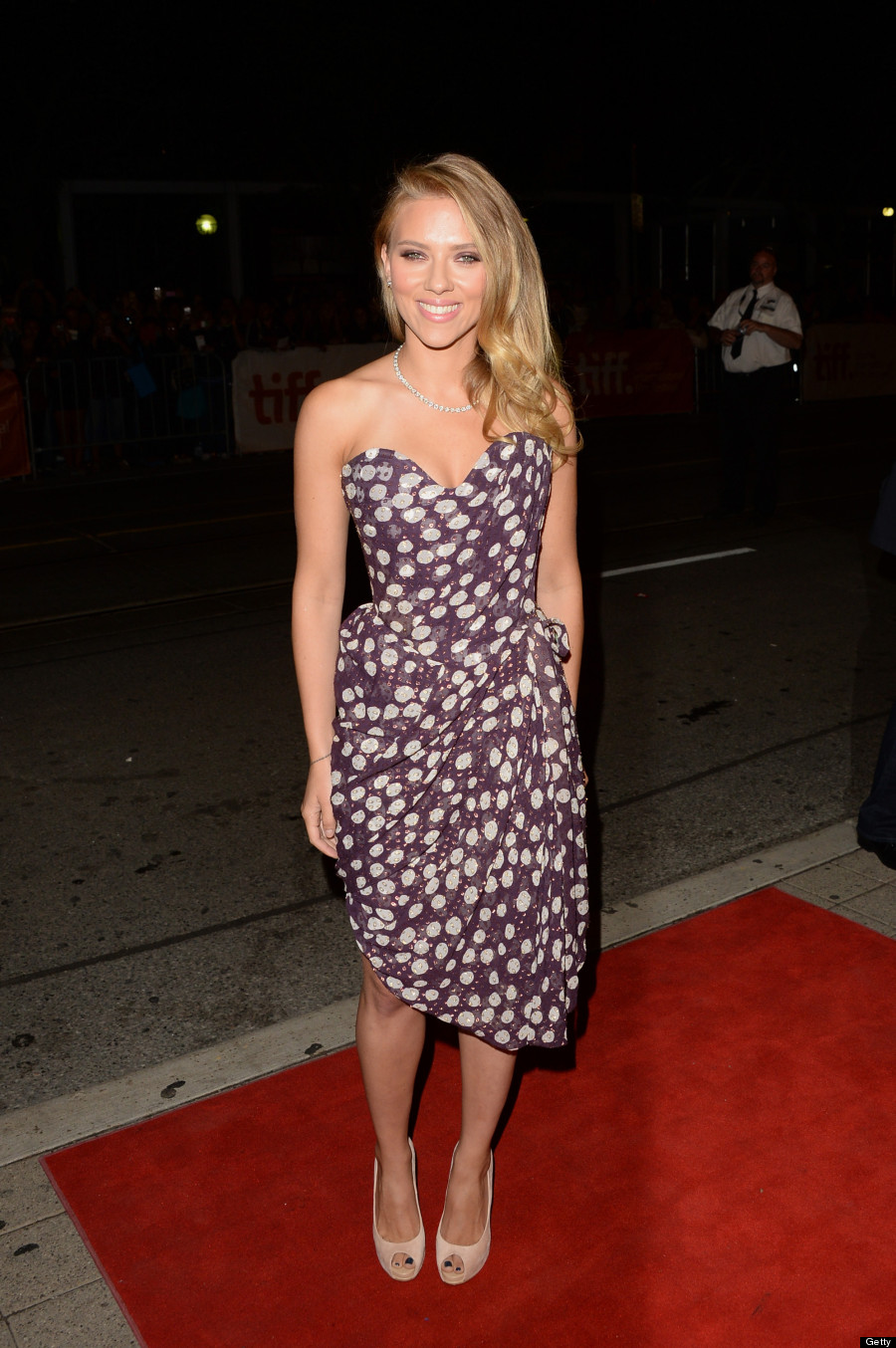 ScarJo is one of many gorgeous peeps at TIFF 2013: