The Nova Scotia election took an odd turn this week thanks to a photo likening NDP Premier Darrell Dexter to Dexter Morgan, the fictional serial killer on the popular U.S. cable show, "Dexter."
On Monday, Liberal operative Stephen Moore tweeted a mock poster, with an edited image of Dexter and the tagline, "The Serial Job Killer." According to CBC News, it was re-tweeted by N.S. Liberals.
Liberal campaign staffer Kyley Harris told CBC the blood-splattered image was not created by the provincial party and was intended to be light-hearted.
"We've been subjected to a lot less light-hearted in the campaign," he said.
The story got the attention of federal NDP House leader Nathan Cullen, a B.C. MP who is in Saskatoon this week for the NDP caucus retreat.
"The best way to help the Liberal Party of Canada is to elect a Liberal premier in Nova Scotia," Trudeau told supporters in May.
The brochures, emblazoned with the NDP caucus logo and photos of Dexter and his finance minister, tout NDP accomplishments over the past four years. Dexter said the pamphlets were cleared and sent out before he called the election Saturday.
P.C. Leader Jamie Baillie said it is obvious New Democrats were planning for an election when they sent out the flyers.
"They used taxpayers money through their caucus office to send out a pretty political mailout on the eve of that election," he said. "That is wrong."
According to a poll released by Corporate Research Associates before the writ dropped, McNeil's Liberals are ahead with 41 per cent support among decided voters, while Dexter's NDP have 31 per cent support and the PCs have 25 per cent.
Nova Scotians head to the polls on Oct. 8.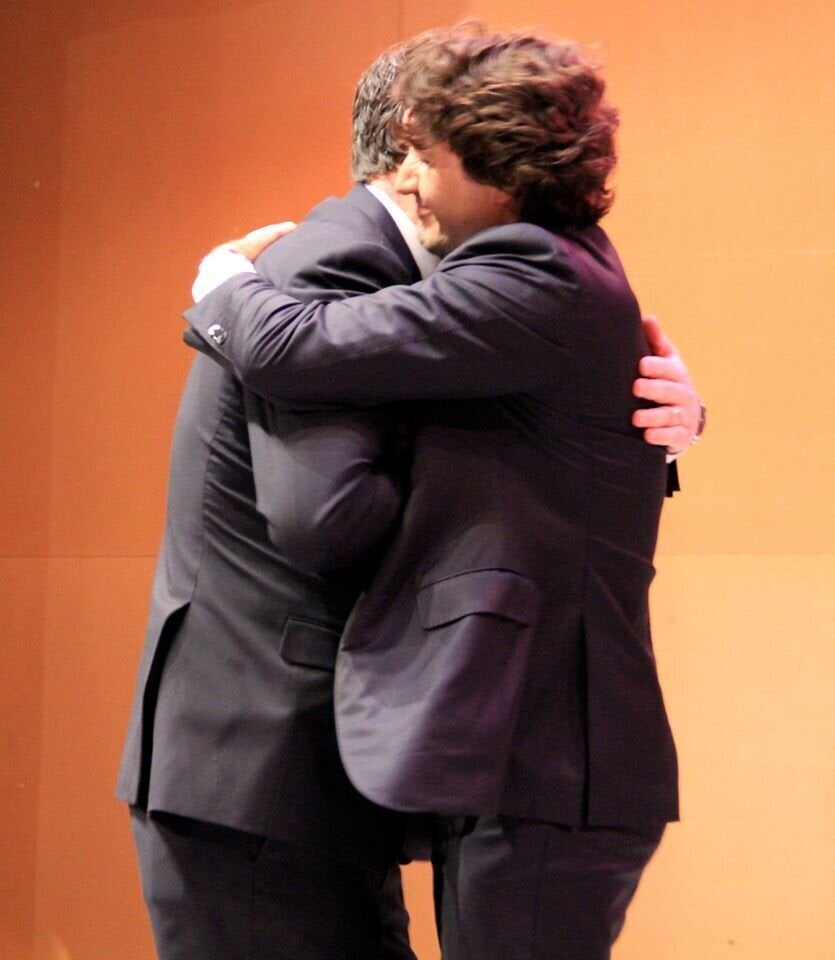 Stephen McNeil-Justin Trudeau 'Bromance'