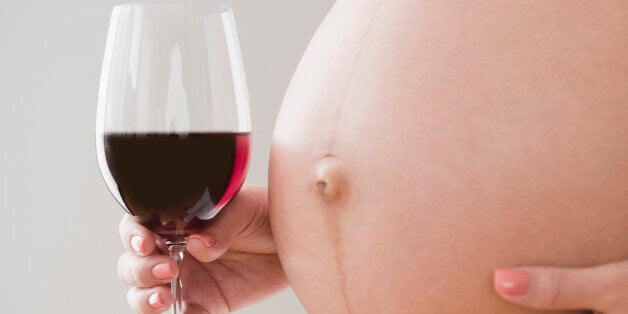 A new study sure to stir up controversy found that drinking alcohol during and even beyond the first trimester of pregnancy didn't seem to raise the risks of premature delivery, low birth weight, or high blood pressure for the mother.
More than half of women reported drinking alcohol during the first three months of pregnancy. While 19 per cent reported only occasionally drinking alcohol, 25 per cent reported low alcohol consumption, about three to seven drinks per week. In addition, 15 per cent said that they consumed more than seven drinks per week.
Yet in looking at rates of premature birth, babies with low birth weight or small size, and preeclampsia -- a serious condition in which a pregnant woman develops high blood pressure -- the researchers saw no differences between the groups.
Findings were published online ahead of print in the October issue of the journal Obstetrics & Gynecology.
Yet as HealthDay reports, the study has drawn some sharp criticism from the chief medical officer of the March of Dimes because it didn't examine long-term health threats.
While the link between heavy alcohol consumption and health and developmental problems in children is well established, researchers say the picture is different for light drinking. A 2012 Danish study, for example, found that a mother's low to moderate alcohol consumption during pregnancy didn't affect a five-year-old's ability to plan, organize, strategize, recall details or manage time. In a study published in April, researchers from University College in the U.K. looked at 10,534 seven-year-olds whose mothers were light drinkers during pregnancy and found no behavioral or cognitive differences from those born to nondrinkers.
Still, some experts urge that since the evidence is still not crystal clear, women should avoid alcohol altogether if they are pregnant. But, as Harvard Health Blog points out, some respected health agencies, such as the U.K.'s Department of Health, greenlight one drink a few times a week while pregnant.