He took his ticket and rode off into the sunset.
A Stony Plain man who was left feeling down after an RCMP checkstop left him without his truck made a determined effort to get home Monday night – by saddling up.
Stony Plain RCMP pulled over a man Monday night after noticing the horse trailer he was pulling was missing a licence plate.
The man had been drinking and after he blew a "caution" reading on the breathalyzer, police seized his truck and trailer and slapped him with a 72-hour suspension.
No matter for this cowboy, however. He simply saddled up the horse from inside his trailer and made the 35 kilometre journey home on horseback.
Dashcam photo from inside the police cruiser. Story continues below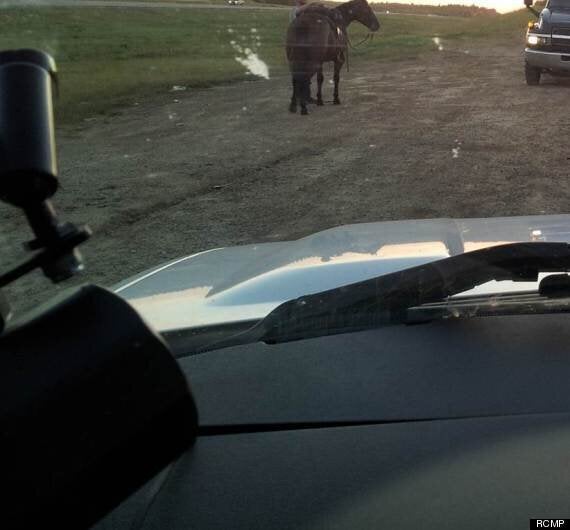 "This is certainly not intended to make light of impaired driving, but rather shows a creative response to the dilemma he faced after making some poor choices," RCMP said in a statement.
"It would likely have been a better idea to utilize the horse in the first place."