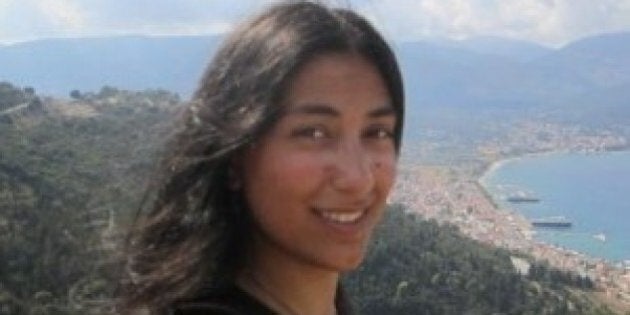 The lawyer for convicted animal killer Kayla Bourque feels her lifetime ban from owning pets is "excessive" and that she should have some restrictions lifted on her probation.
Andrew Bonfield argued before the Court of Appeal that Bourque, a 23-year-old former criminology student at Simon Fraser University (SFU), faces release conditions that do not help in her rehabilitation, The Province reported.
"How does Ms. Bourque advance? How does she show any progress? How can you gauge rehabilitation if your life is so limited?" he said in court Wednesday.
Bonfield also argued there may come a point when Bourque can be around animals again.
Bourque was convicted in September 2009 of killing animals and causing unnecessary pain and suffering or injury to them.
In March 2012 she was found guilty of possessing a weapon for a dangerous purpose, while charges of possessing child pornography were stayed. She was sentenced to a month in jail and three years probation.
B.C.'s Justice Ministry issued a public warning about her in January after she was released and had plans to live in Vancouver.
Bourque's 46 court-ordered conditions include a lifetime ban on owning animals, a 6 a.m. to 6 p.m. curfew, a ban on possessing any weaponry including knives except for cutting food, and that she stay away from anyone under the age of 18.
Rob Gordon, director of SFU's criminology department, said at the time that Bourque had killed her family's dog and cat in Prince George, police uncovered a kill kit in her room while she lived at the university.
Doctors have described her as a sexual sadist and narcissist with an anti-social personality disorder and sociopathic tendencies who may require supervision for the rest of her life.