Mia Wasikowska's dress left little to the imagination at the TIFF 'Tracks' premiere Tuesday, but still had us scratching our heads.
The actress wore a bright pink Azzedine Alaia frock that looked positively sheer under the bright lights.
What we can't decide is: Is her see-through look intentional, or a wardrobe malfunction?
Product shots of the Alaia dress display it with the seams of undergarments peeking through the fabric, but the revealing ensemble seems out of character Wasikowska; she wore a ladylike powder purple dress when she attended the premiere of 'The Double' on Saturday with boyfriend Jesse Eisenberg, and a timeless red Christian Dior gown at the 'Only Lovers Left Alive' premiere last Thursday.
It's not the first time a sheer dress turned heads at TIFF. Actress Yao Xingtong's white gown turned translucent on the red carpet just last year.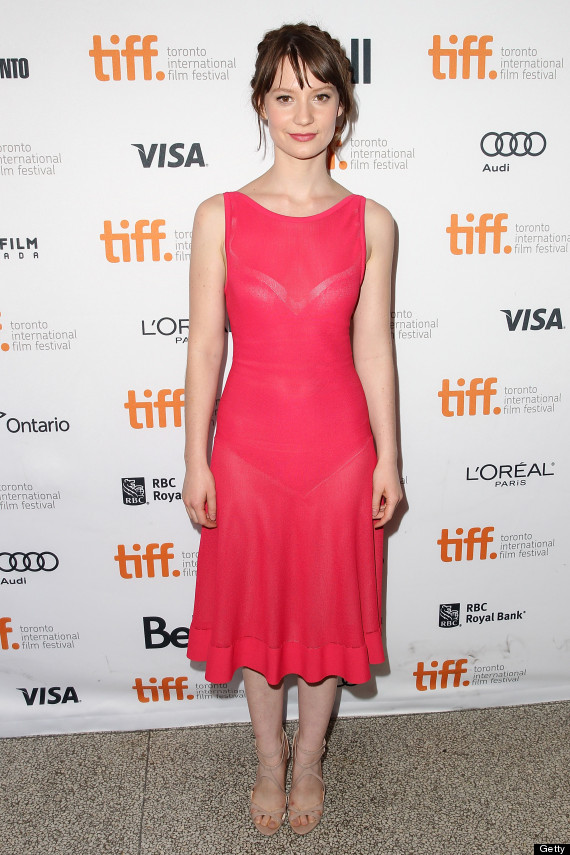 PHOTOS: More TIFF 2013 fashion