Did Michelle Pfeiffer get caught up in a velvet tornado?
Nope, the "Batman Returns" star was just wearing a wild outfit by Roberto Cavalli at "The Family" premiere on Tuesday.
Our favourite Catwoman sported a purple velvet devoré suit complete with a sheer watercolour blouse, a tuxedo blazer (which is a huge trend for fall fashion 2013) and matching floor-sweeping trousers.
And how about that ageless hair? The "Dark Shadows" actress keeps her blond locks looking young and healthy with a simple wavy 'do.
The 55-year-old has had an eclectic sense of style, ever since we first fell in love with her in "Scarface."
From a chic and sexy leather ensemble to a gothic silk stunner, the "Dangerous Liasons" beauty has never bored us with her sartorial choices.
What do you think of Michelle's outfit?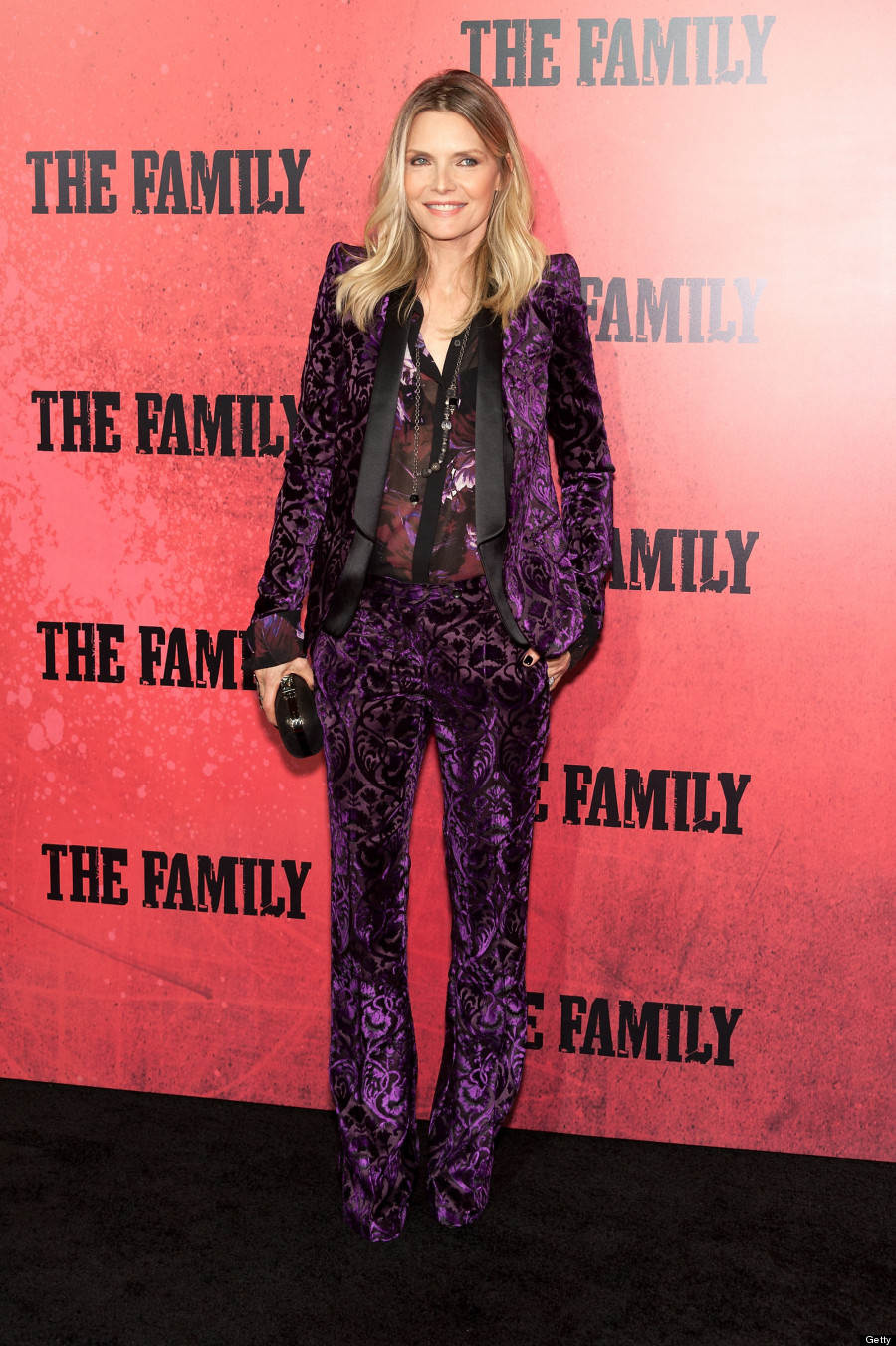 Love ya, Michelle!