The Quebec government's proposal for a charter of values that would ban public servants from wearing certain religious symbols at work has now officially been reduced to absurdity.
NOTE: Click the "CC" button on the videos to enable English subtitles.
Two new parody ads feature a young girl who is forced to give up her snowsuit because it too closely resembles a burka and told not to use plus signs because they evoke the Christian cross.
The fake commercials were written and directed by Pierre-Luc Miville and Robin Summer and posted on the Idle Bird YouTube channel.
Many pointed out that while small Christian symbols appear to be permitted, Muslim and Jewish ones, at least those larger than a Star of David ring, are not.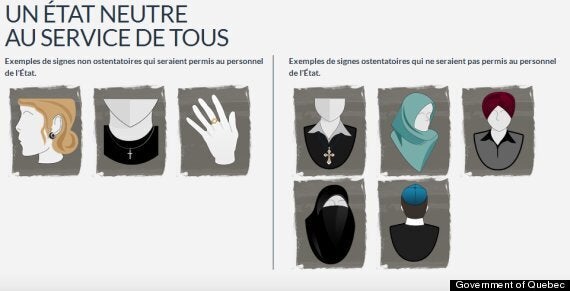 Federal Minister of Employment, Social Development and Multiculturalism Jason Kenney tweeted the Conservative government's displeasure regarding the new legislation and said the Department of Justice will review the bill for constitutional violations.
NDP Leader Thomas Mulcair and Liberal Leader Justin Trudeau have both said they oppose the charter.